P4
We have lots of fun learning in P4. Our teachers are Mr Shephard and Mrs Orr-Stewart.
The topics we will be covering this year are:
Space
Light and sound
Rainforests
World War 2
Wild weather
---
Have a look at what we have been up to...
We have been enjoying our tag rugby sessions with Rugby Roy. It is impressive to see how our skills have quickly improved over the last few weeks. There are definitely some budding Irish rugby players in the making.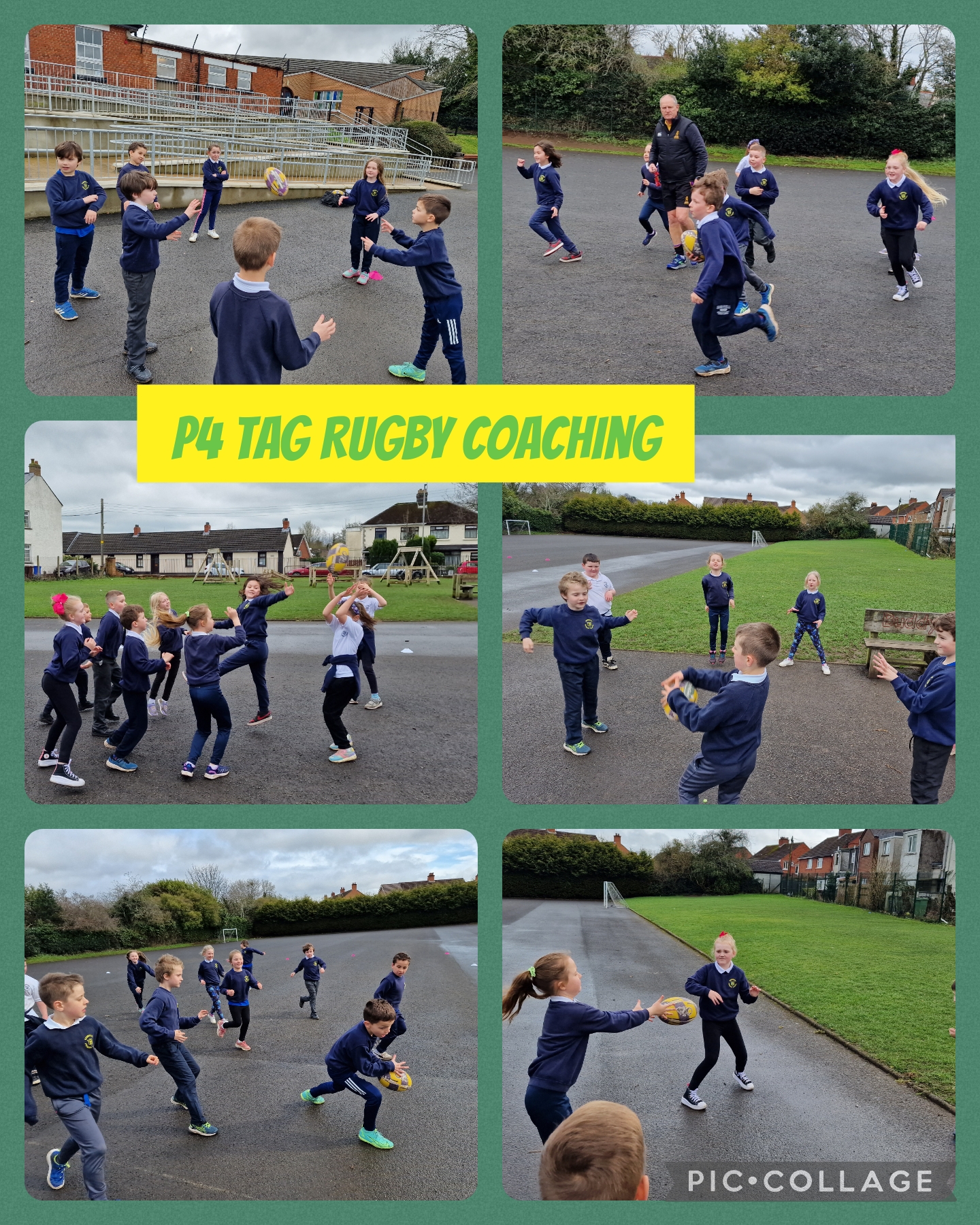 Over the last few weeks we have enjoyed using the iPads to showcase some of our learning and our research skills, as we found out about some animals that live in the rainforest. Have a look that the display we have been started to build with the results...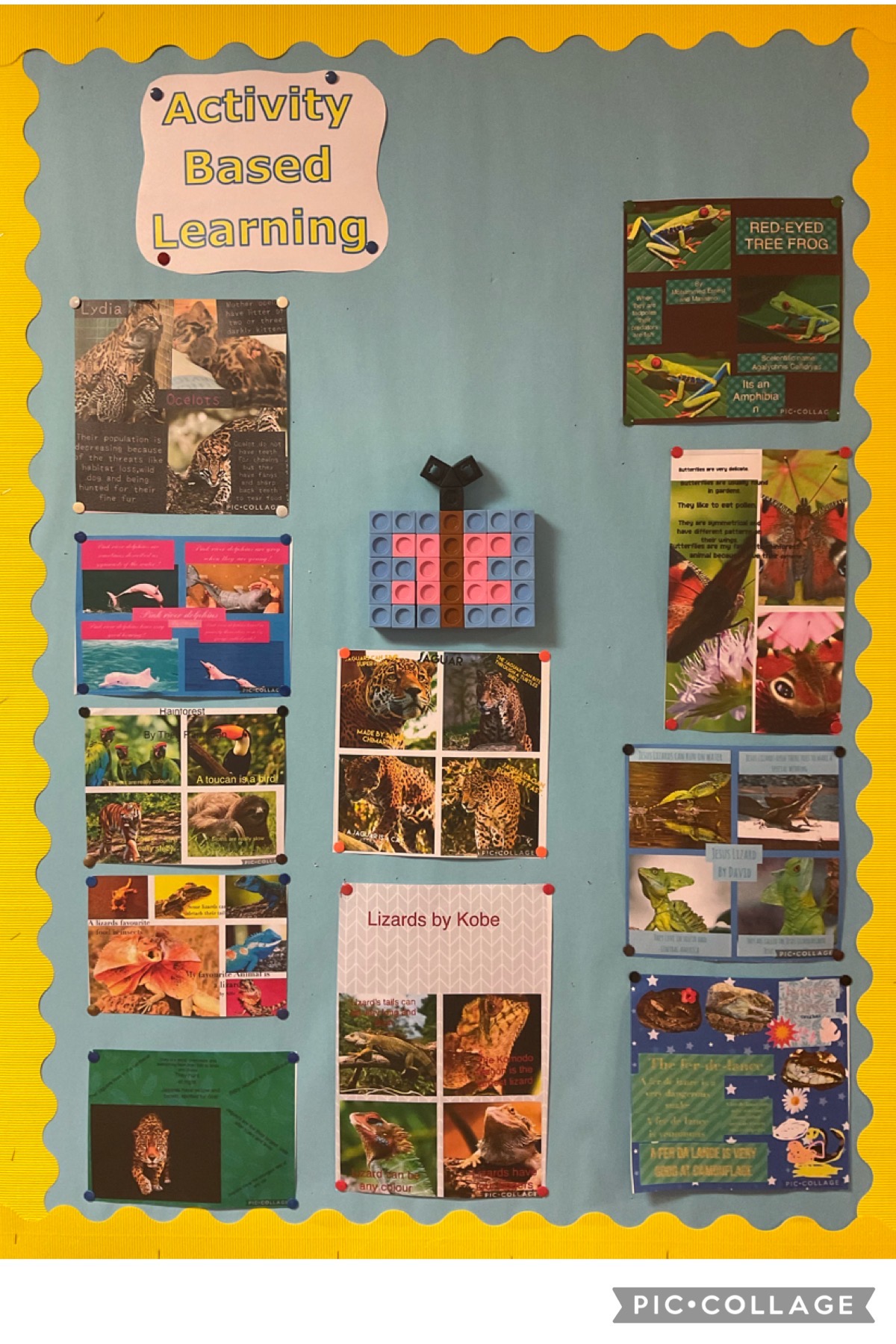 We loved using (and eating) these pancakes to help us learn about fractions. Through this activity we explored ways to recognise and show fractions, we discussed how some fractions can be equivalent, and we looked at how we can compare different fractions to determine which is bigger/smaller.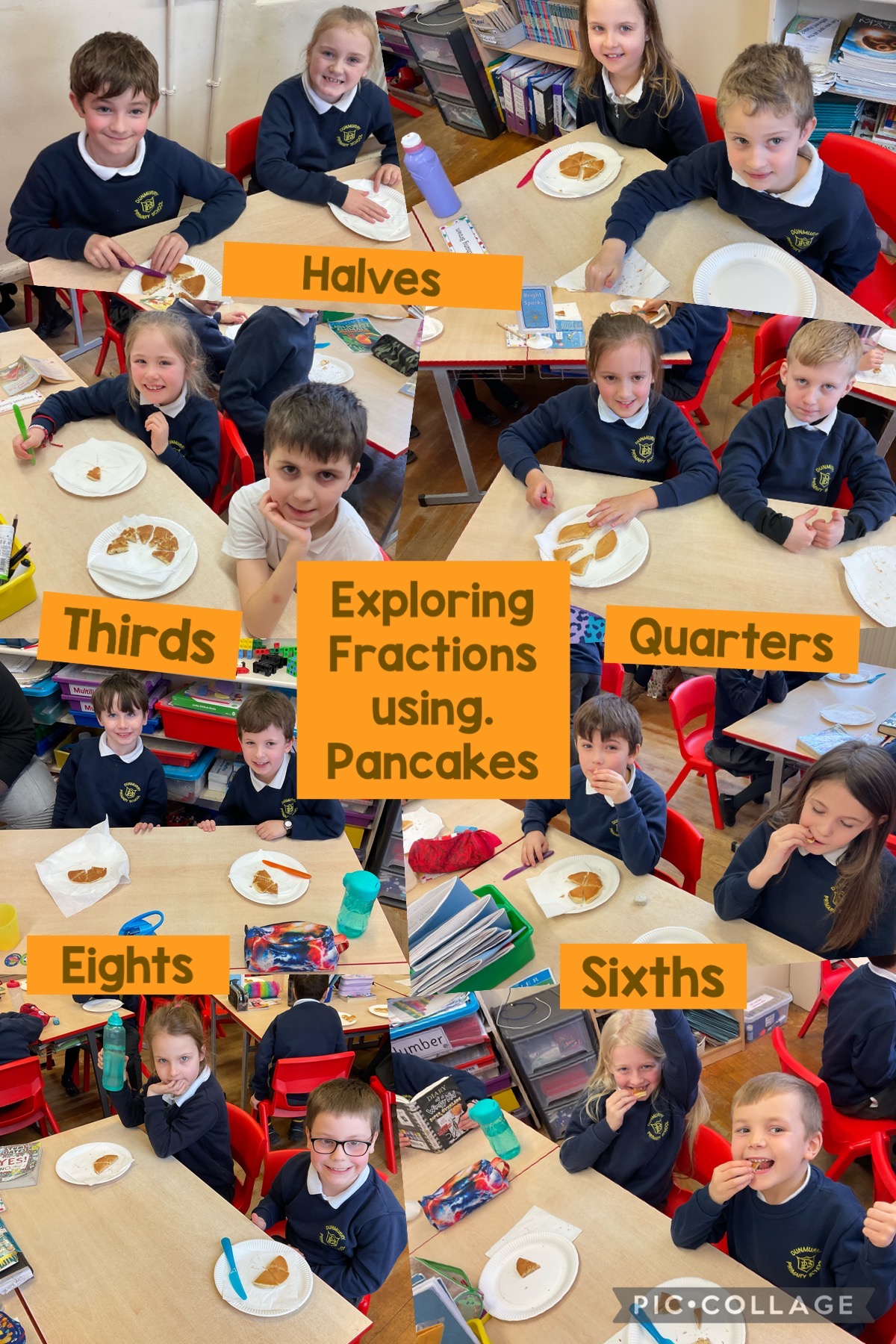 One of the important skills we learn in P4 is taking away big numbers, and to do this we sometimes need to 'exchange'. This is the process where we take a ten and change if for 10 units, to help us with our calculations. Over the last lot of weeks we have been using lots of practical materials and whiteboards to help us understand this process. We also worked in groups of two as we could compare our answers and discuss where we made any mistakes.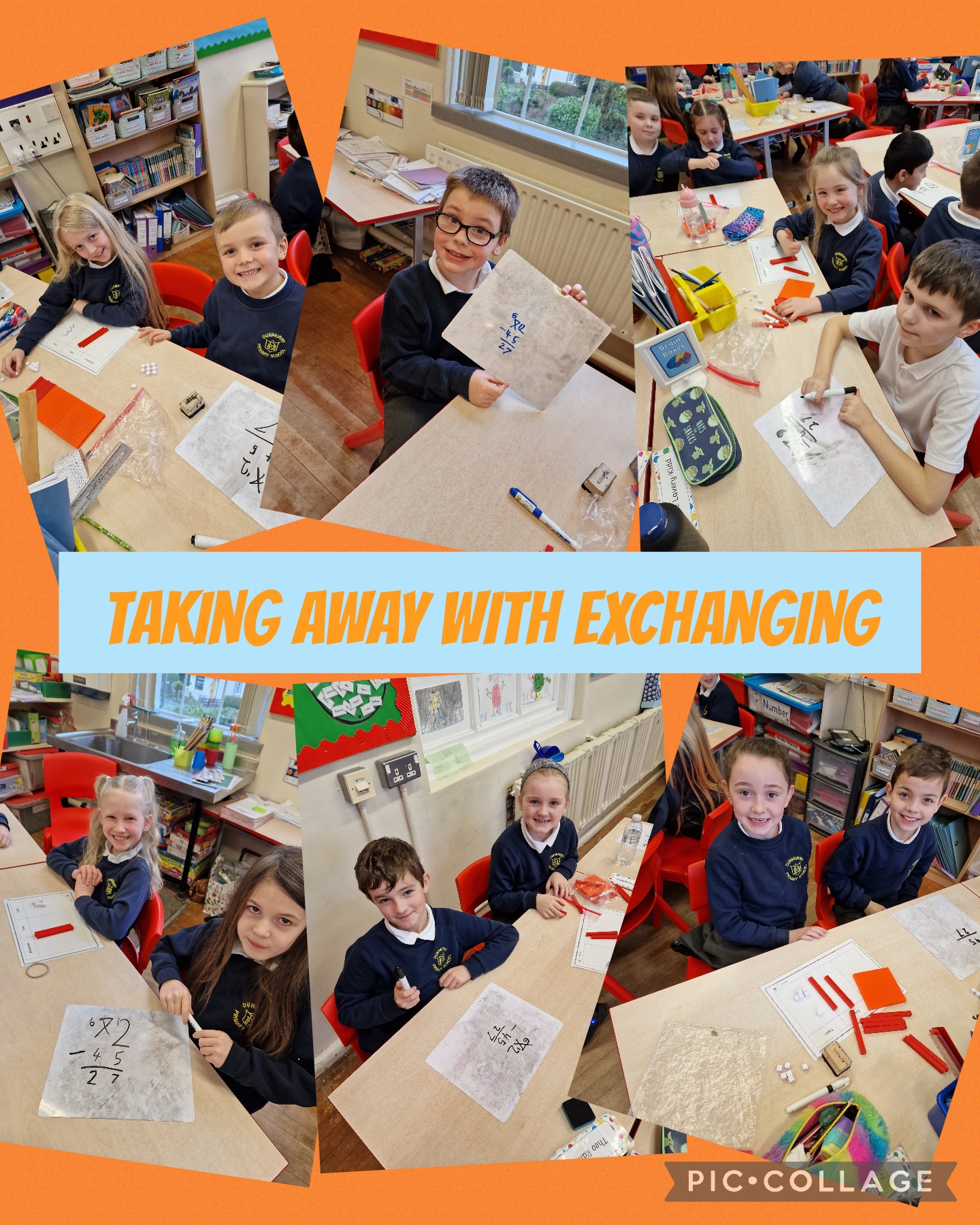 ---
We have been exploring different aspects of space through art and activity based learning. One activity we really enjoyed was making these works of art. We recreated these pieces based on the work of Peter Thorpe. In his work he uses left over paint to create abstract backgrounds with space rockets.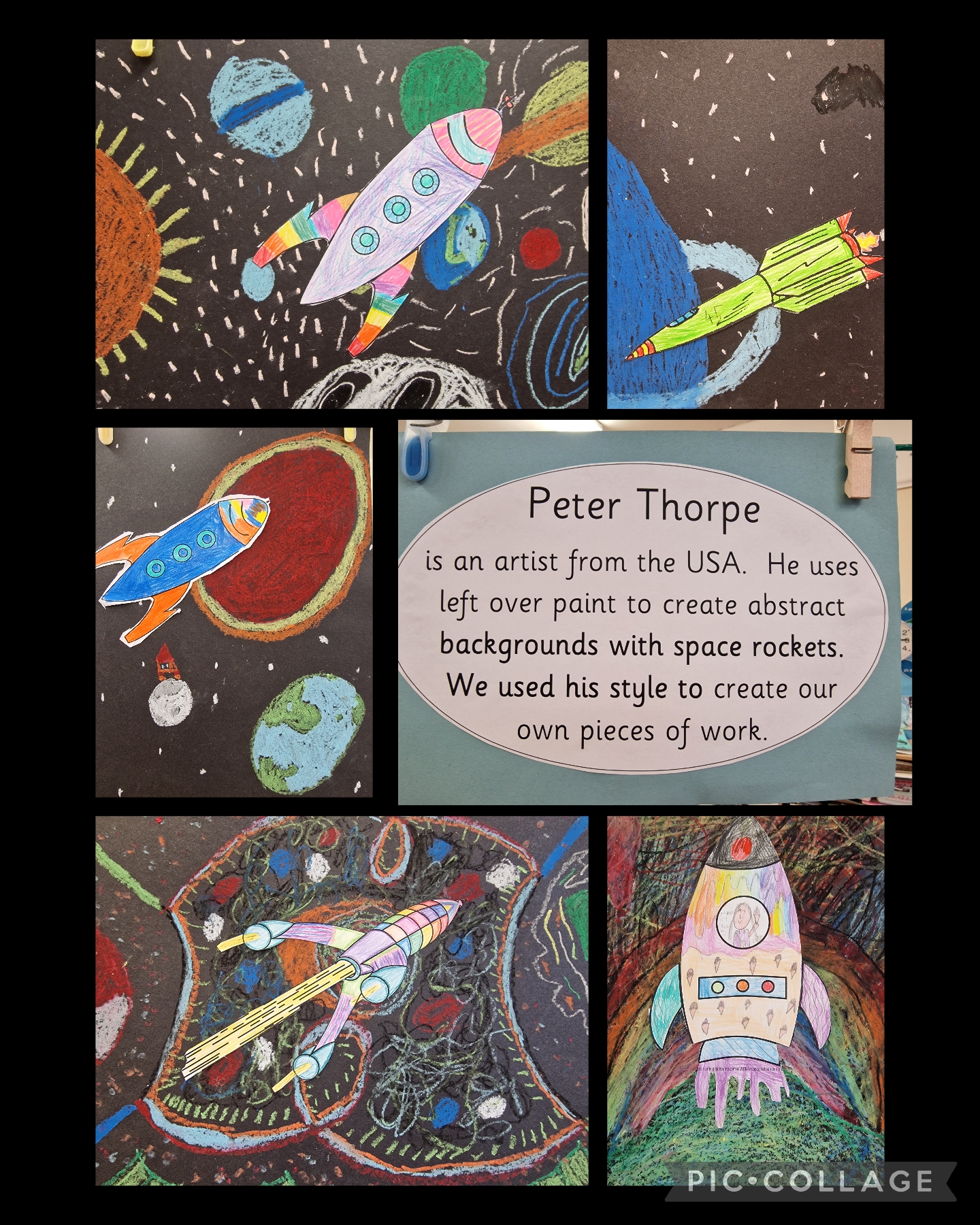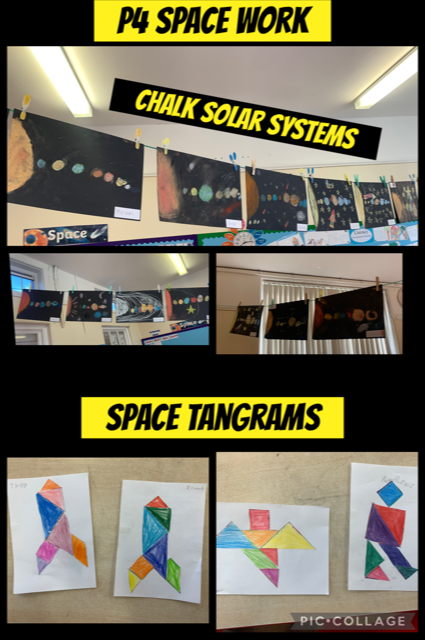 ---
We celebrated National Coding Week on the 21st September. We joined and online 'Zoom' class and with help from the Nerve Centre created our very own computer games. Our games had a space theme which fitted in very well with our topic.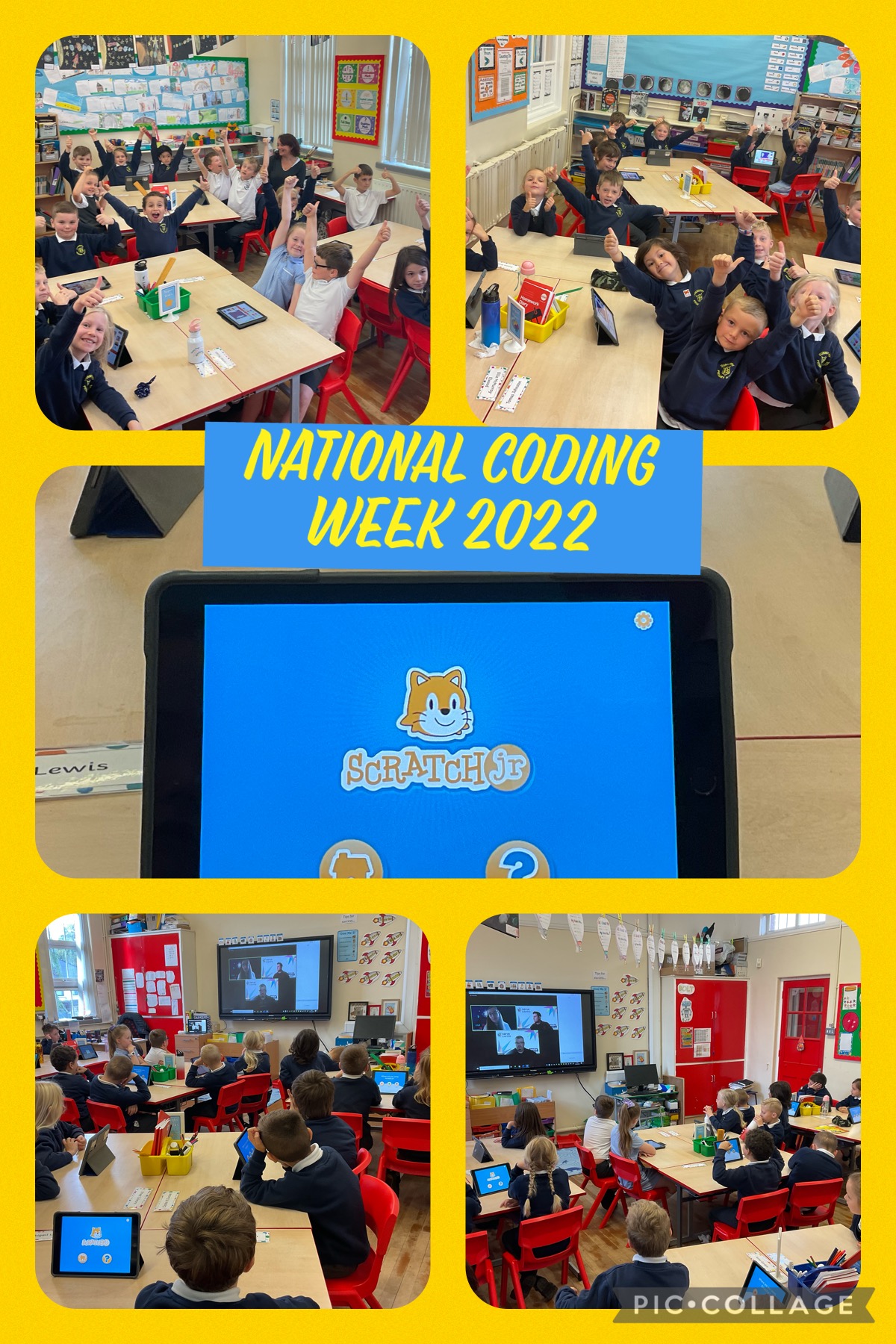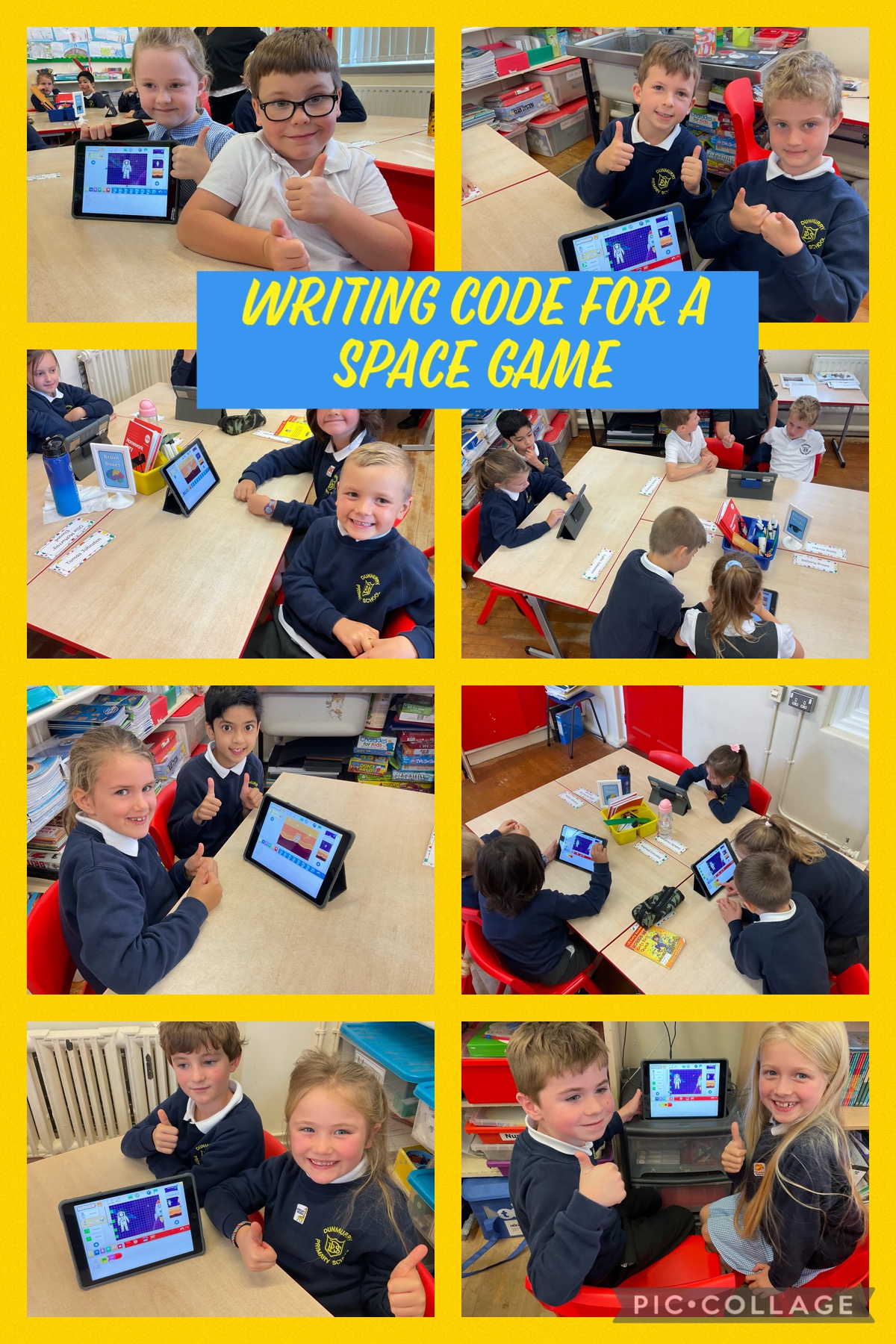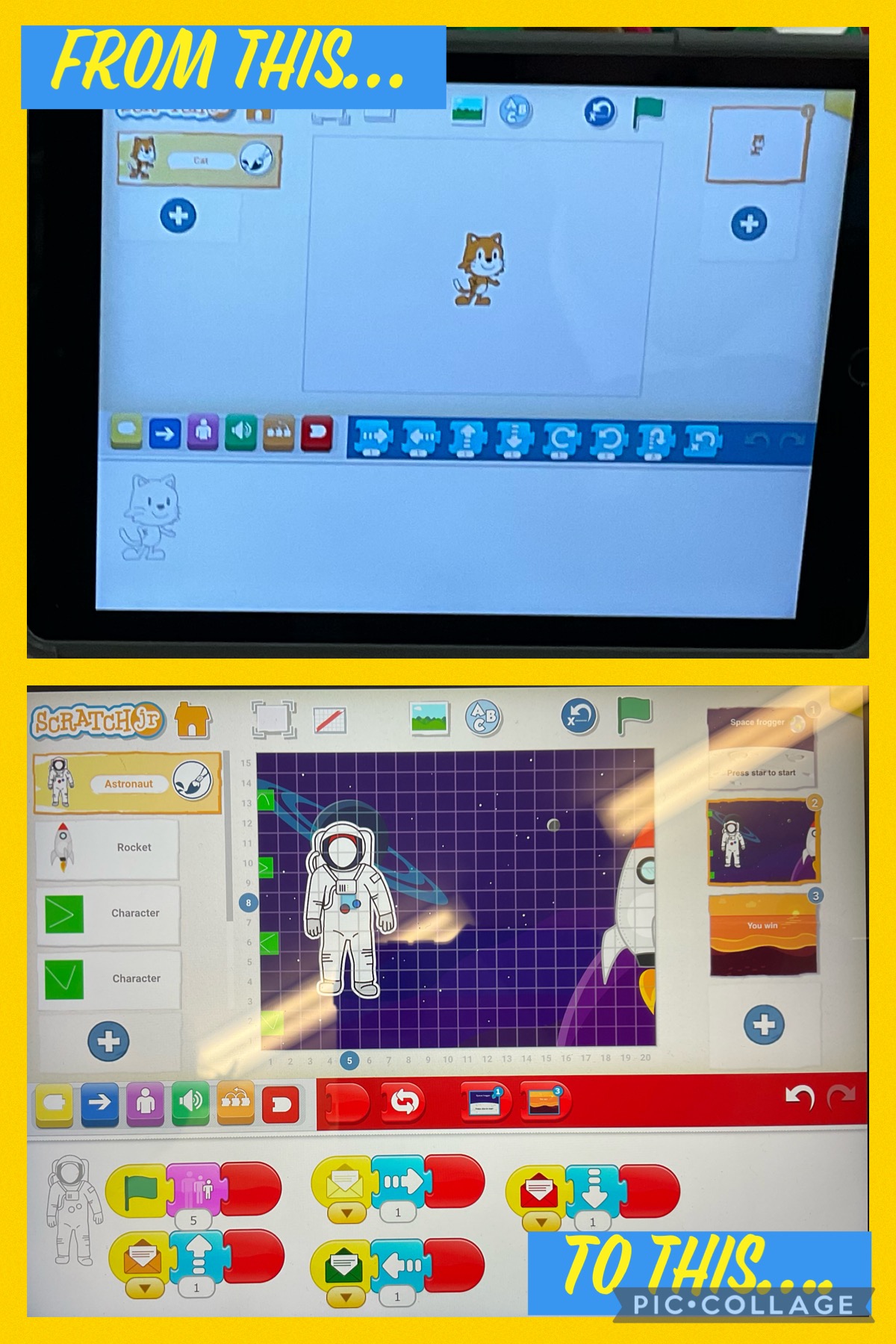 ---
Although we don't as much Activity Based Learning as P3, we still really enjoy our session every week. We use it as a valuable time to take more independence over our learning. Have a look at we got to do during our space topic...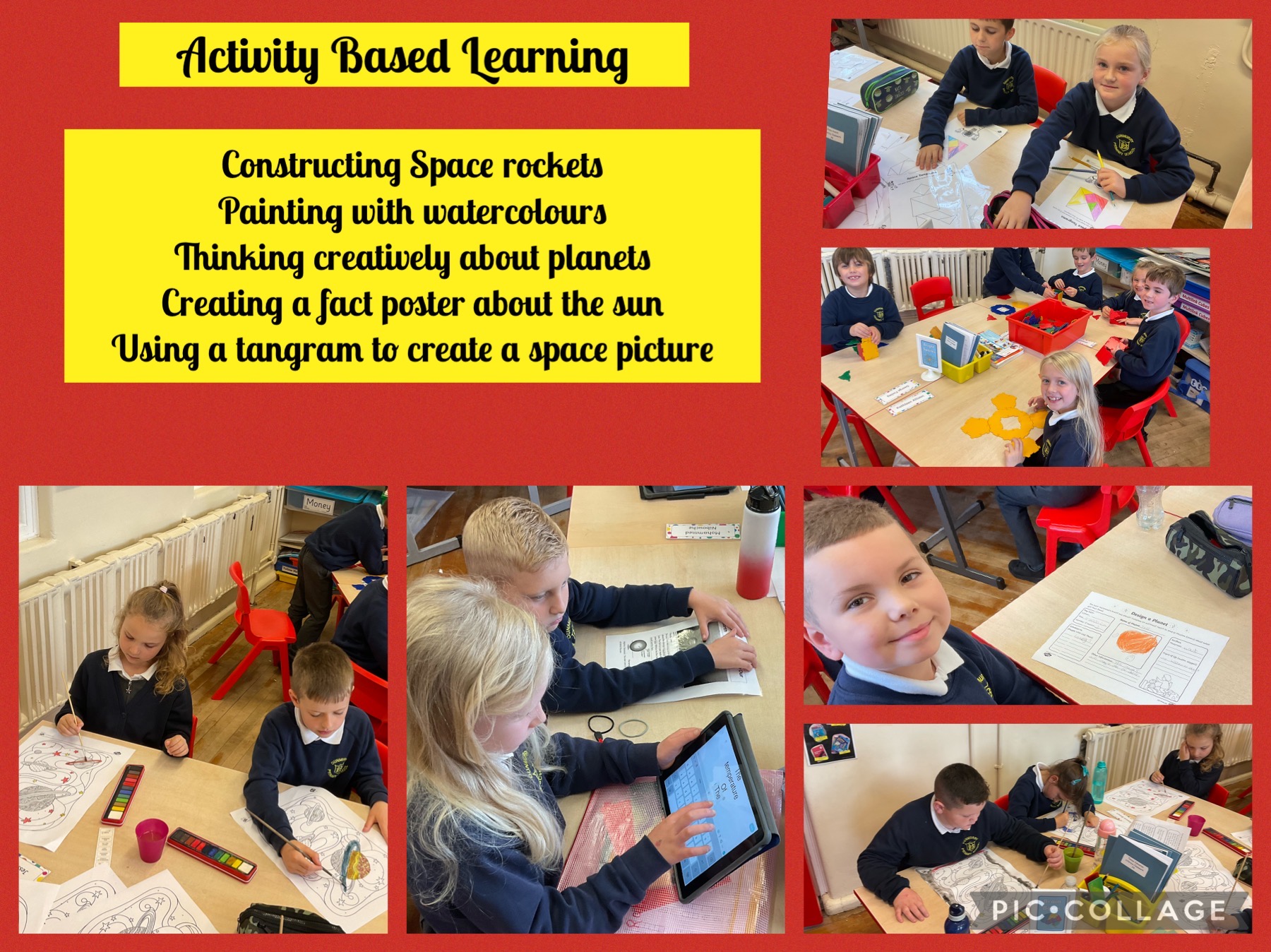 ---
In P4 we collect a star each day for good behaviour. When our jar is full of star we have 'Golden Time'. This time for 'Golden Time' we enjoyed some hot chocolate with marshmallows and cream, and we were able to bring in a toy from home to play with - what a great afternoon.