P1
In P1 we have lots of fun learning and playing with our friends. Our teacher is called Mrs Decodts and our classroom assistant is called Mrs Sloan.
Our P1 topics include:
Ourselves
Pirates
Winter/Christmas
At the Supermarket
Space
Spring
Zoo Animals
Gardens.
---
Have a look at what we have been up to....
In Numeracy, we have been looking at the topic of capacity - how much liquid an object can hold. We have had great fun filling up lots of different types of bottles, containers and buckets, seeing which ones hold the most/least and which ones are full or empty.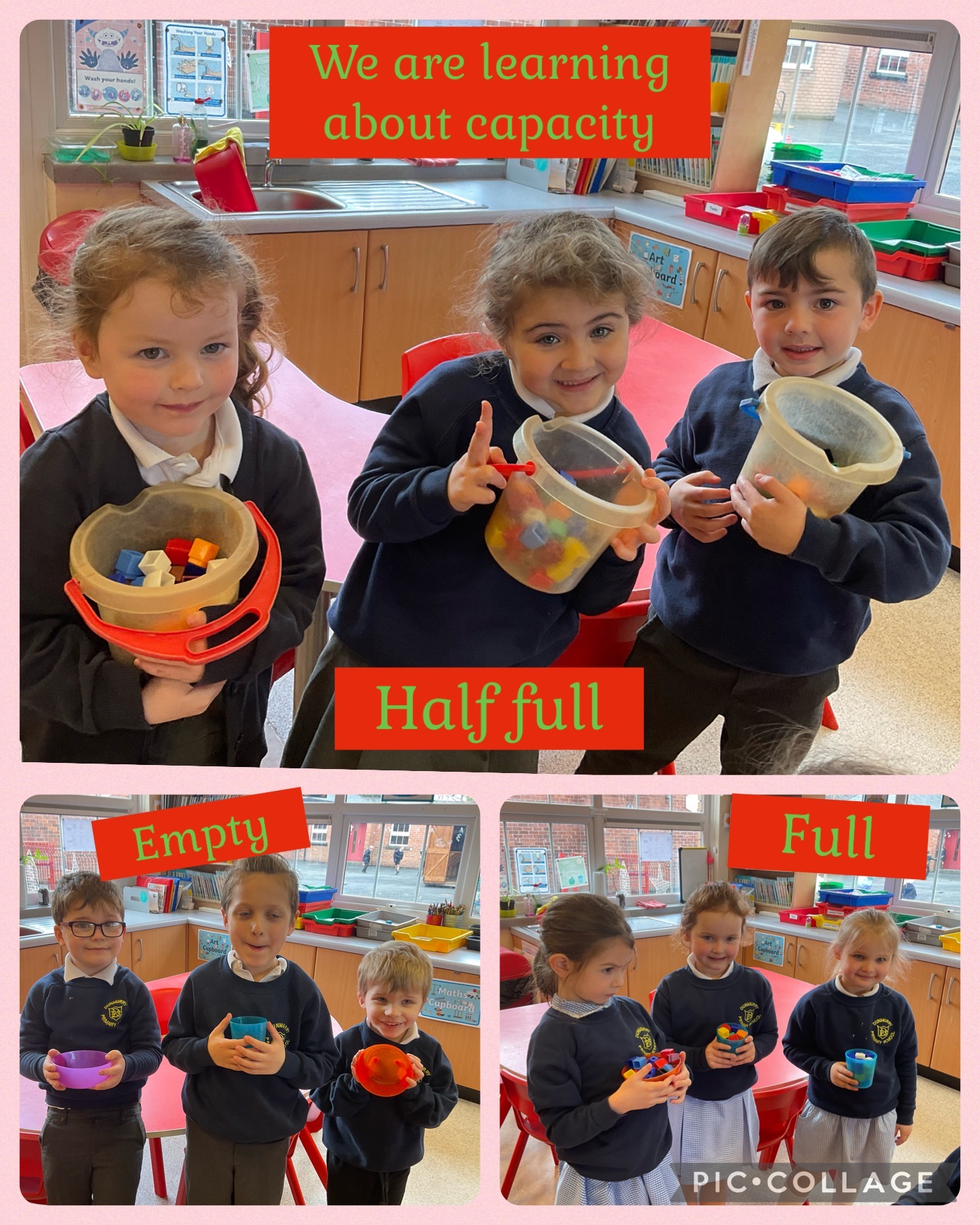 ---
Our new topic is zoo animals. We have been looking closely at the colourings and markings and how this helps them to camouflage themselves.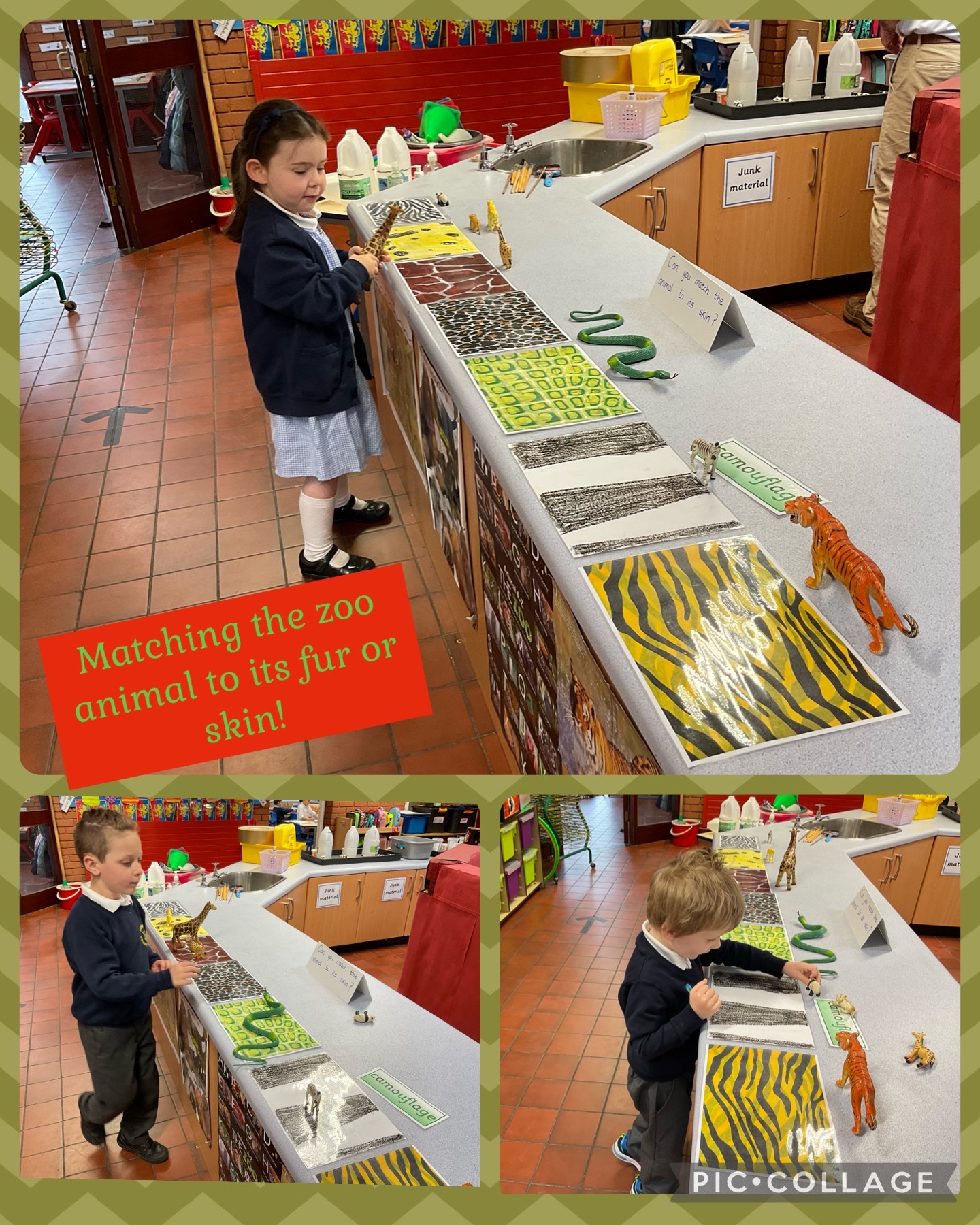 ---
We have had great fun over the last few weeks learning some Spanish. Lilliana, our Spanish teacher takes us for a Spanish on Wednesdays during the final term.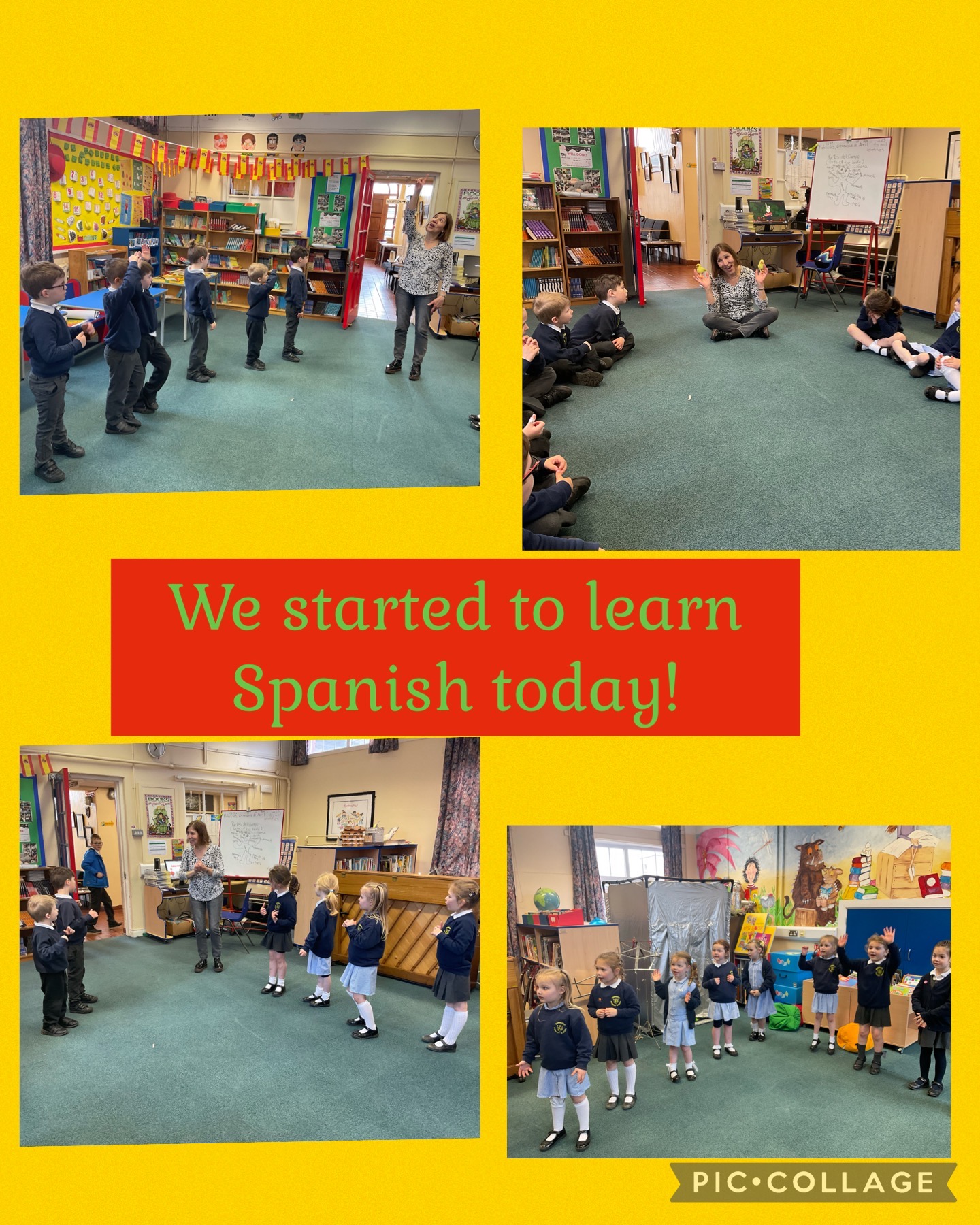 ---
Our P1 days are busy....look at all the different ways we learn new things.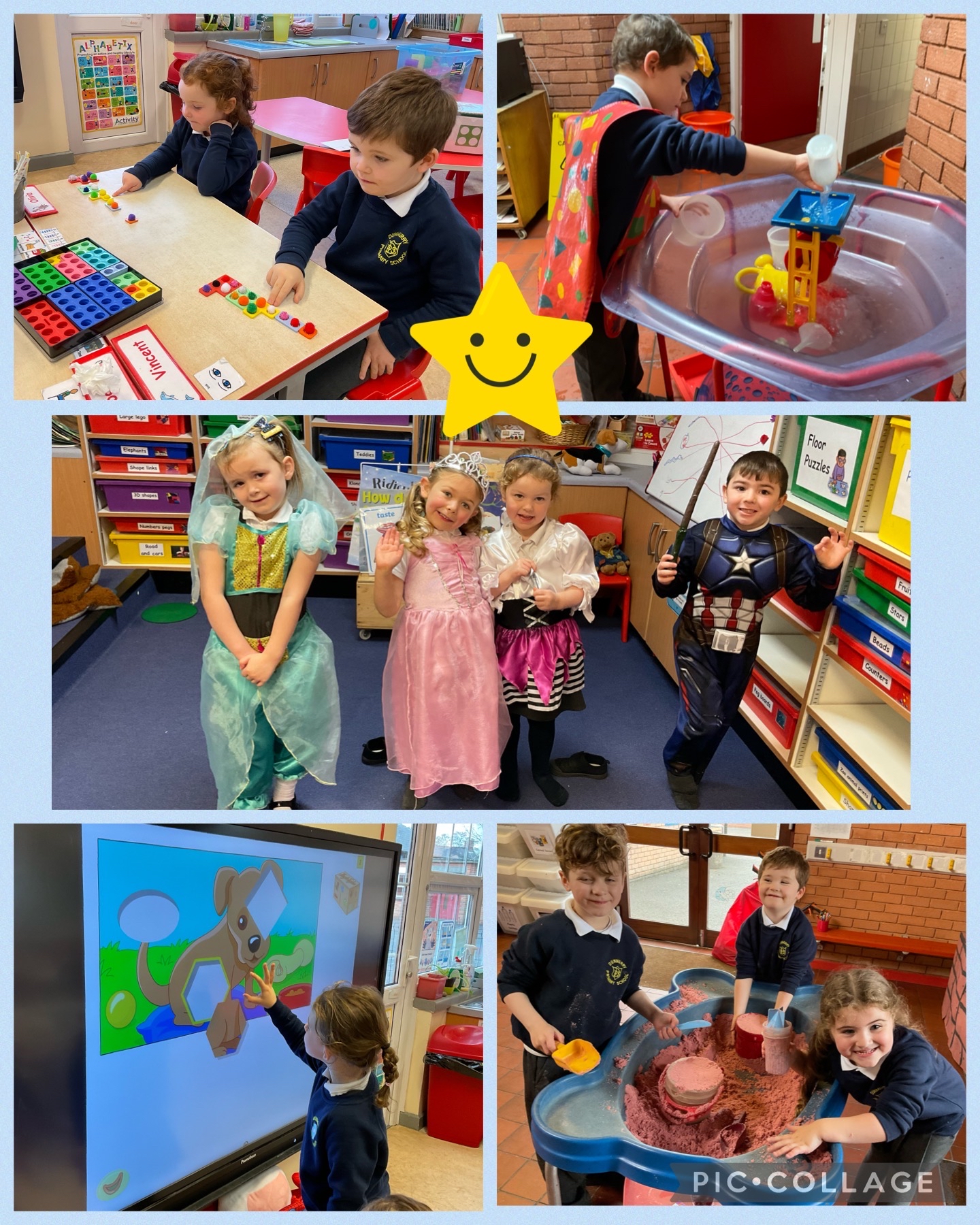 ---
One of our topics in P1 is space. We have had great fun making these fabulous rockets and moon pictures.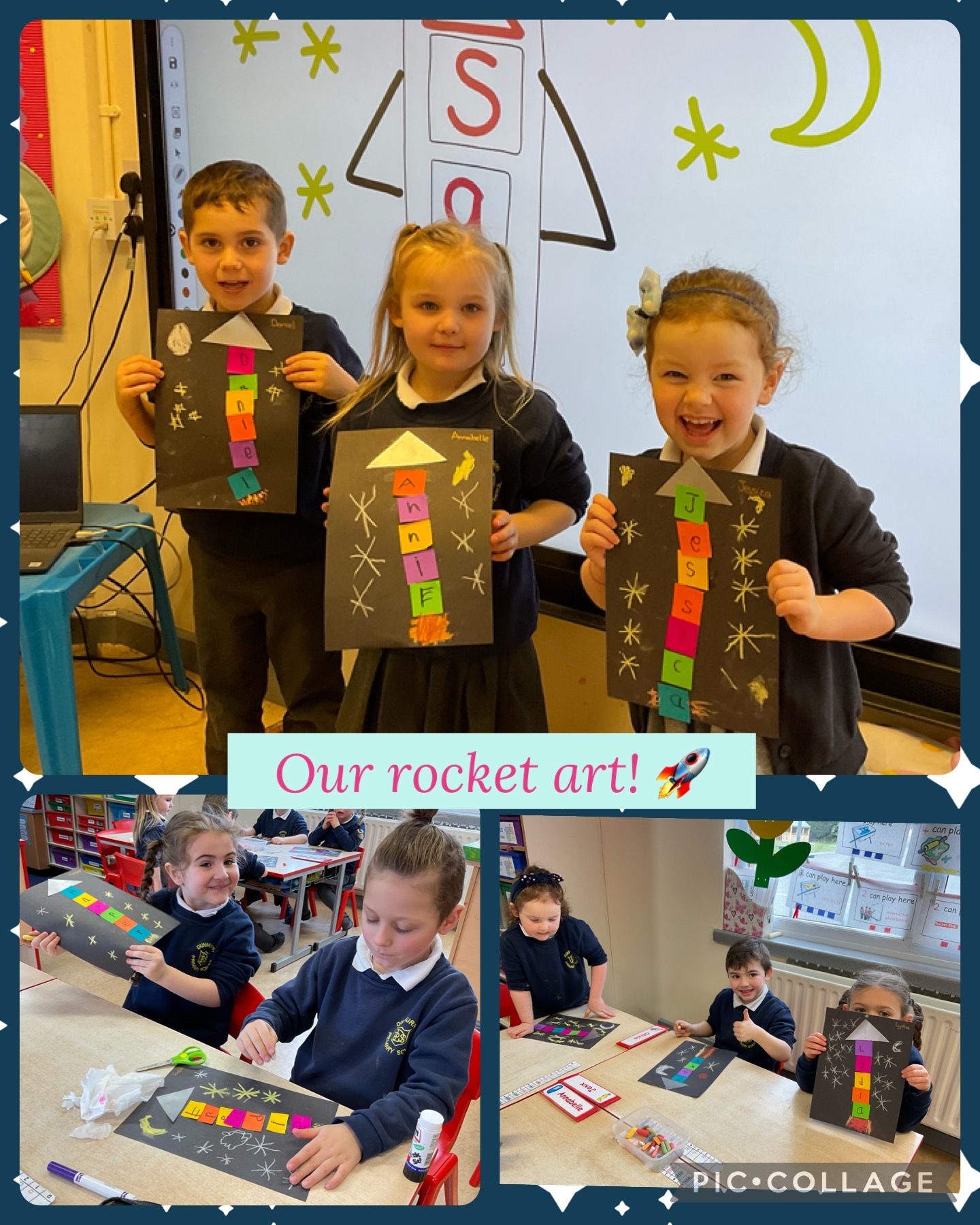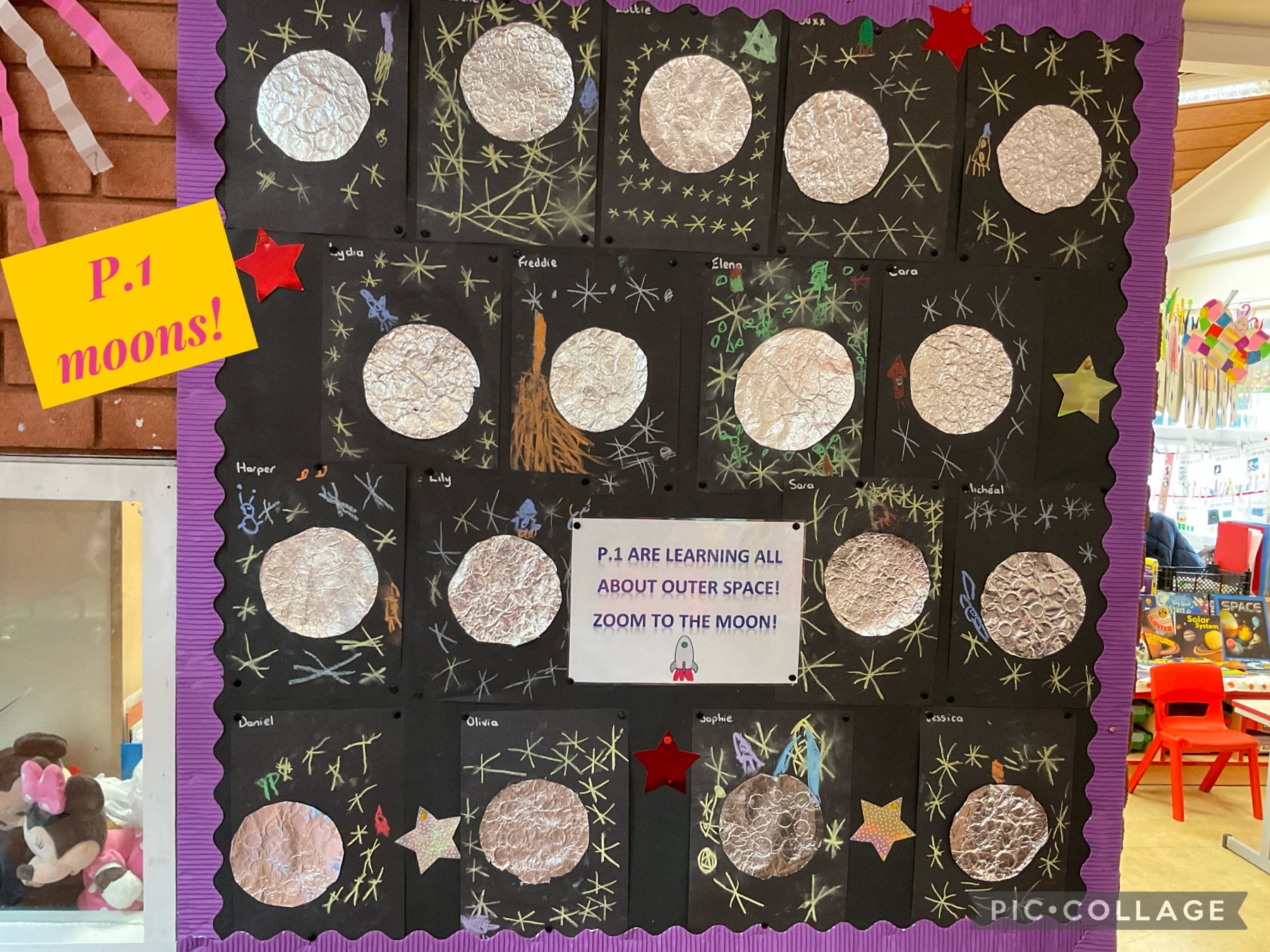 ---
We have been using Cuisennaire Rods to make some lovely pictures. Can you guess what have have made?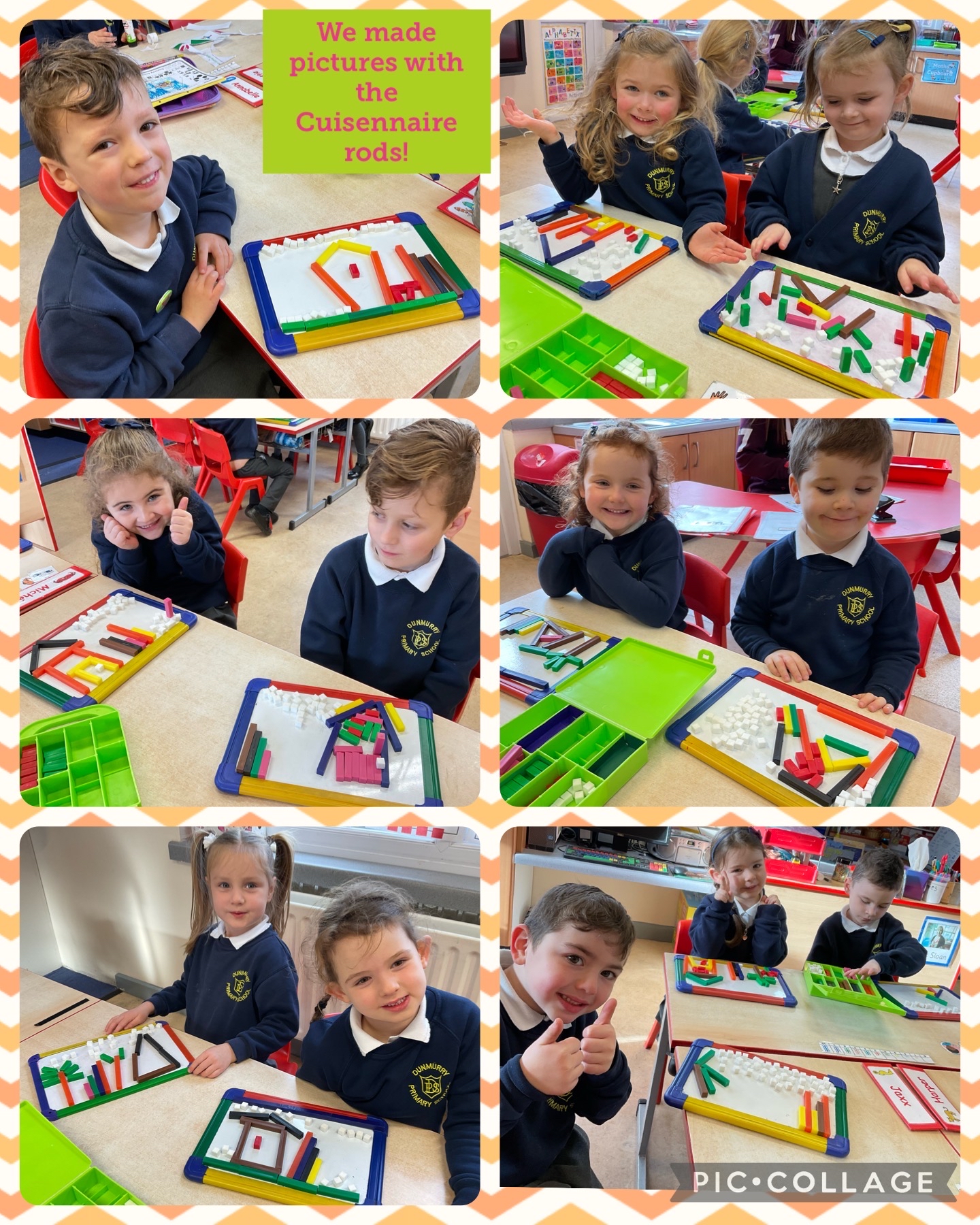 ---
After working hard to learn our sounds we can now put some of these sounds together to build and spell some words. We had great fun putting these words crowns on to help us see and say our words.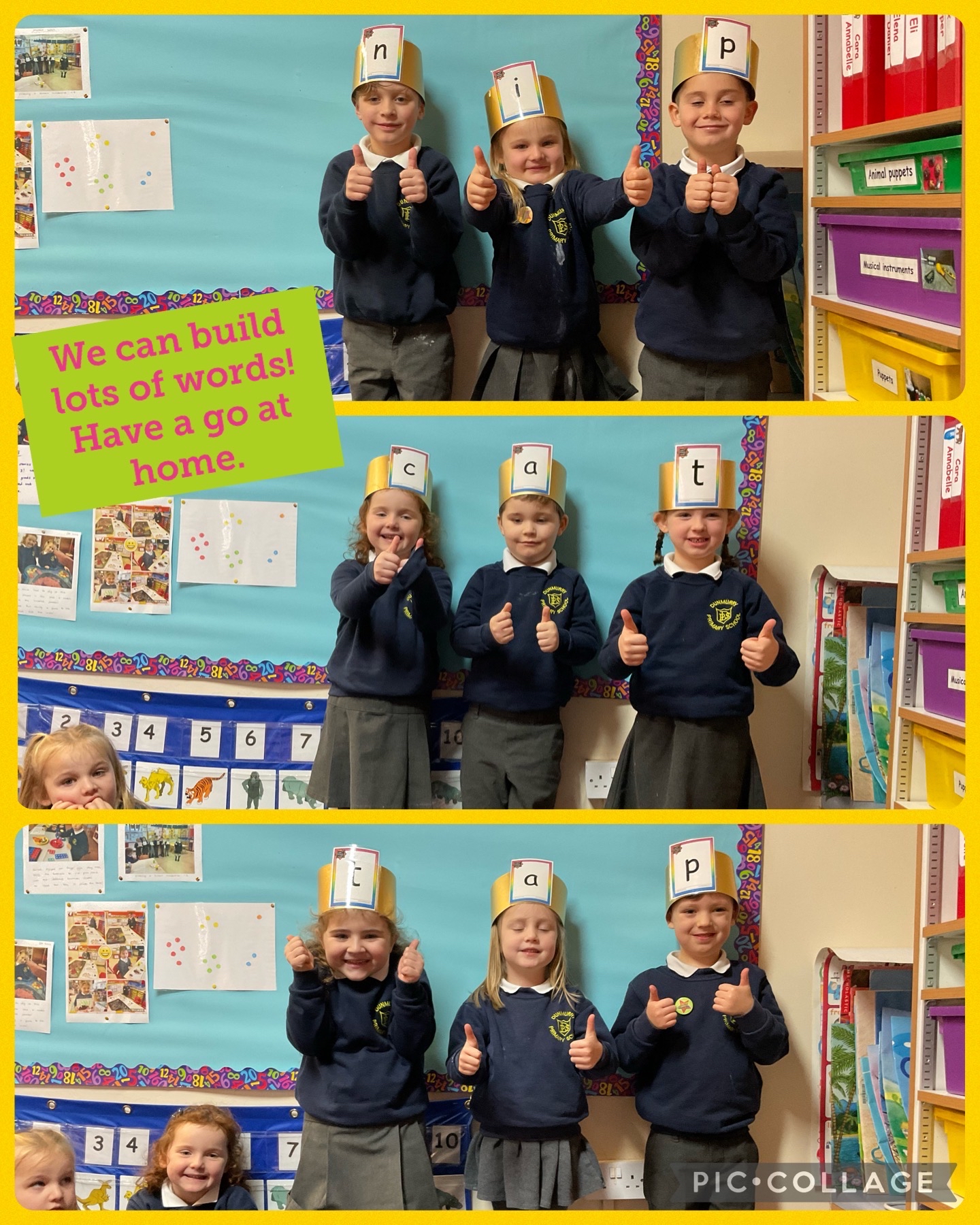 ---
Pirate day in P.1! We've had so much fun learning all about pirates, so we celebrated our topic by dressing up, playing games and sharing pirate stories together! 🏴‍☠️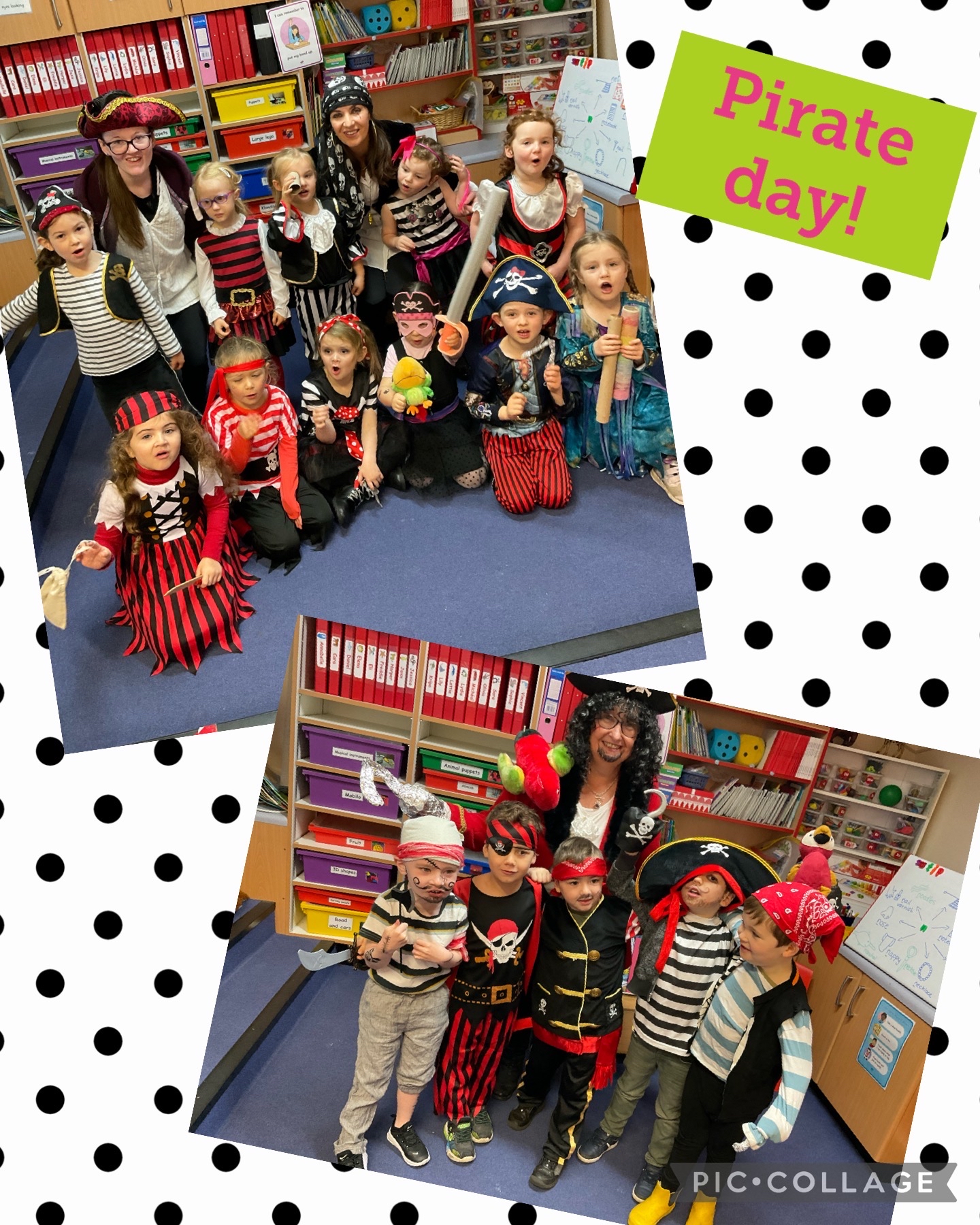 ---
We have been spending lots of time thinking about some important people during playtime....ourselves!!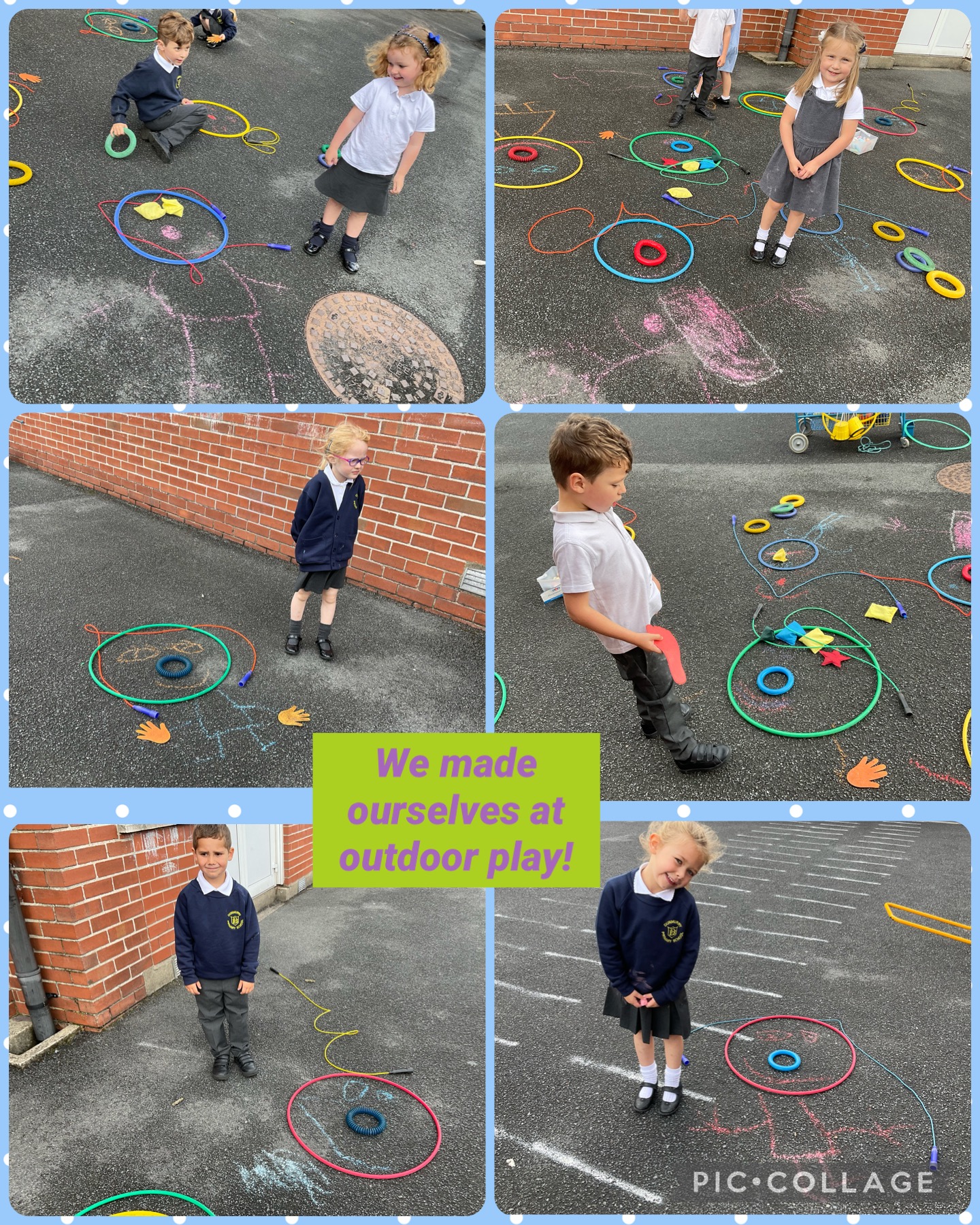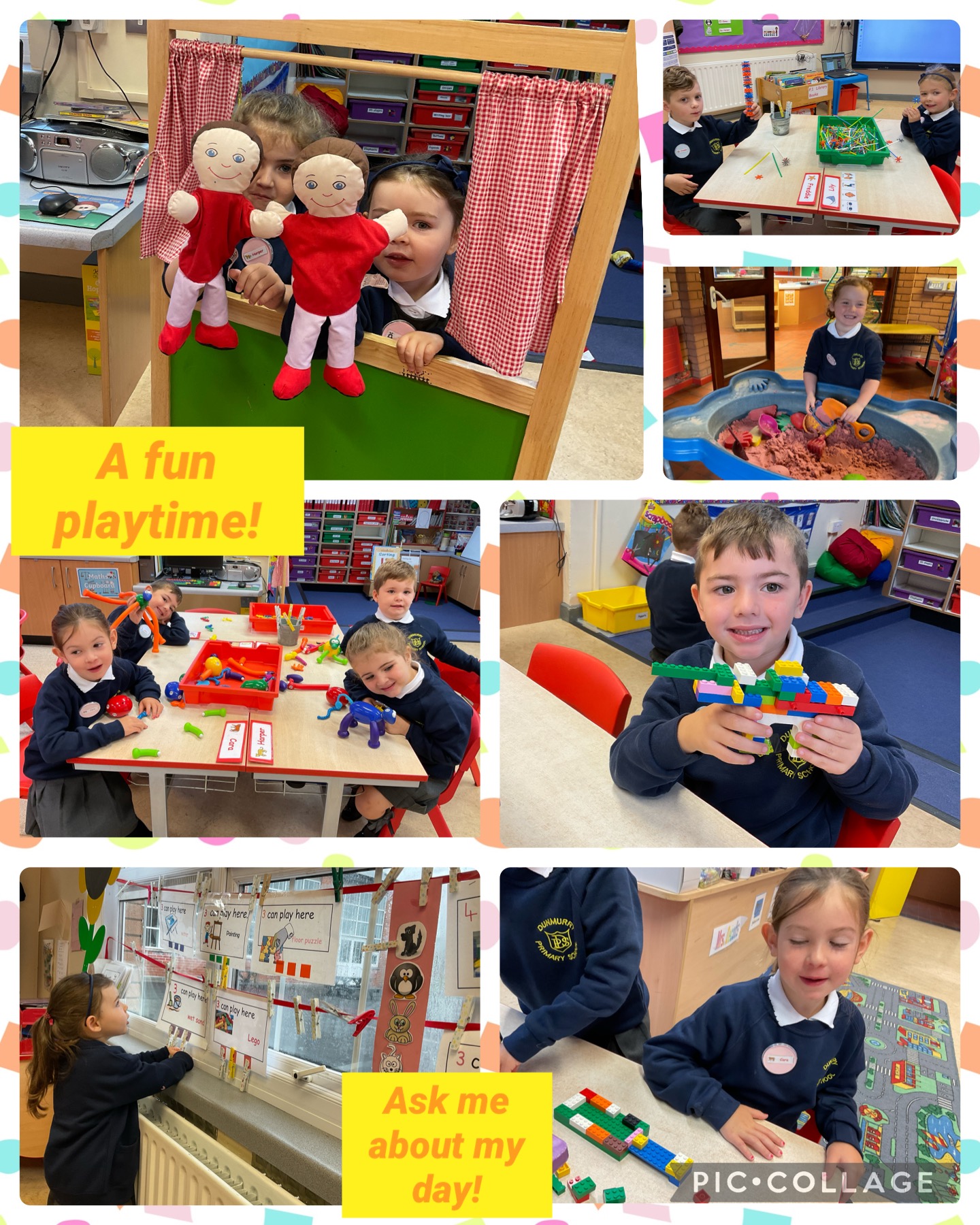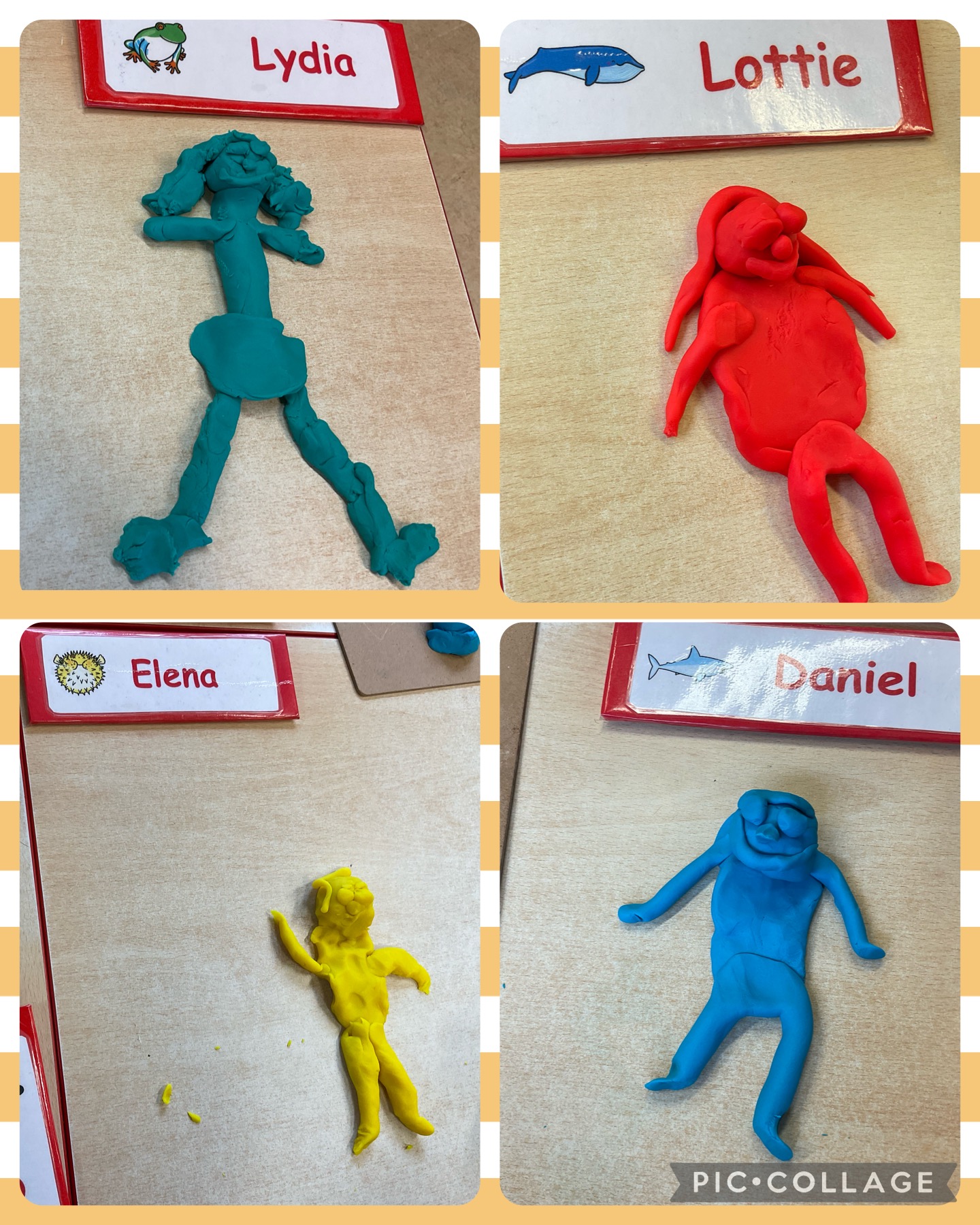 ---
We have had great fun exploring the 'Ourselves' topic through art as well.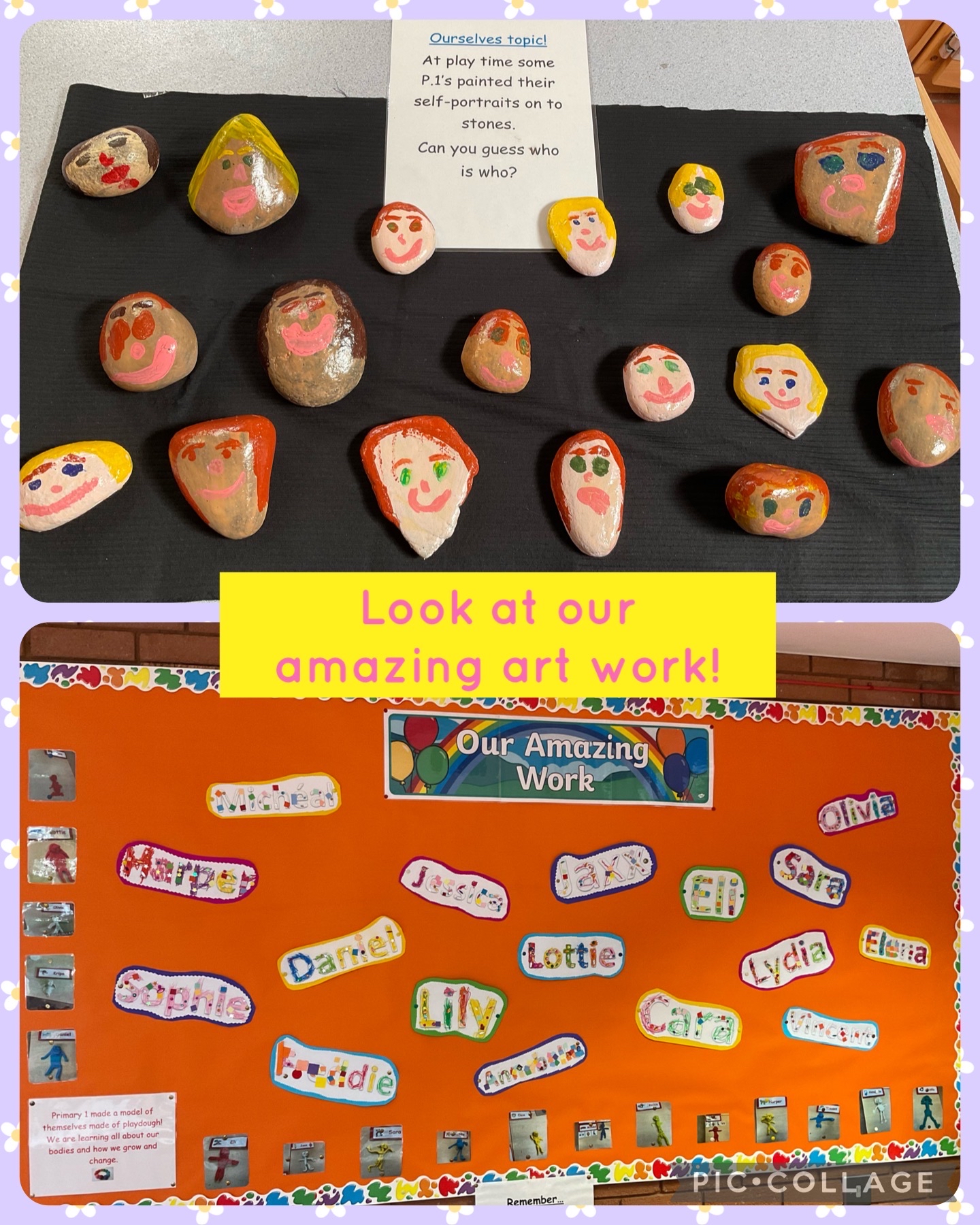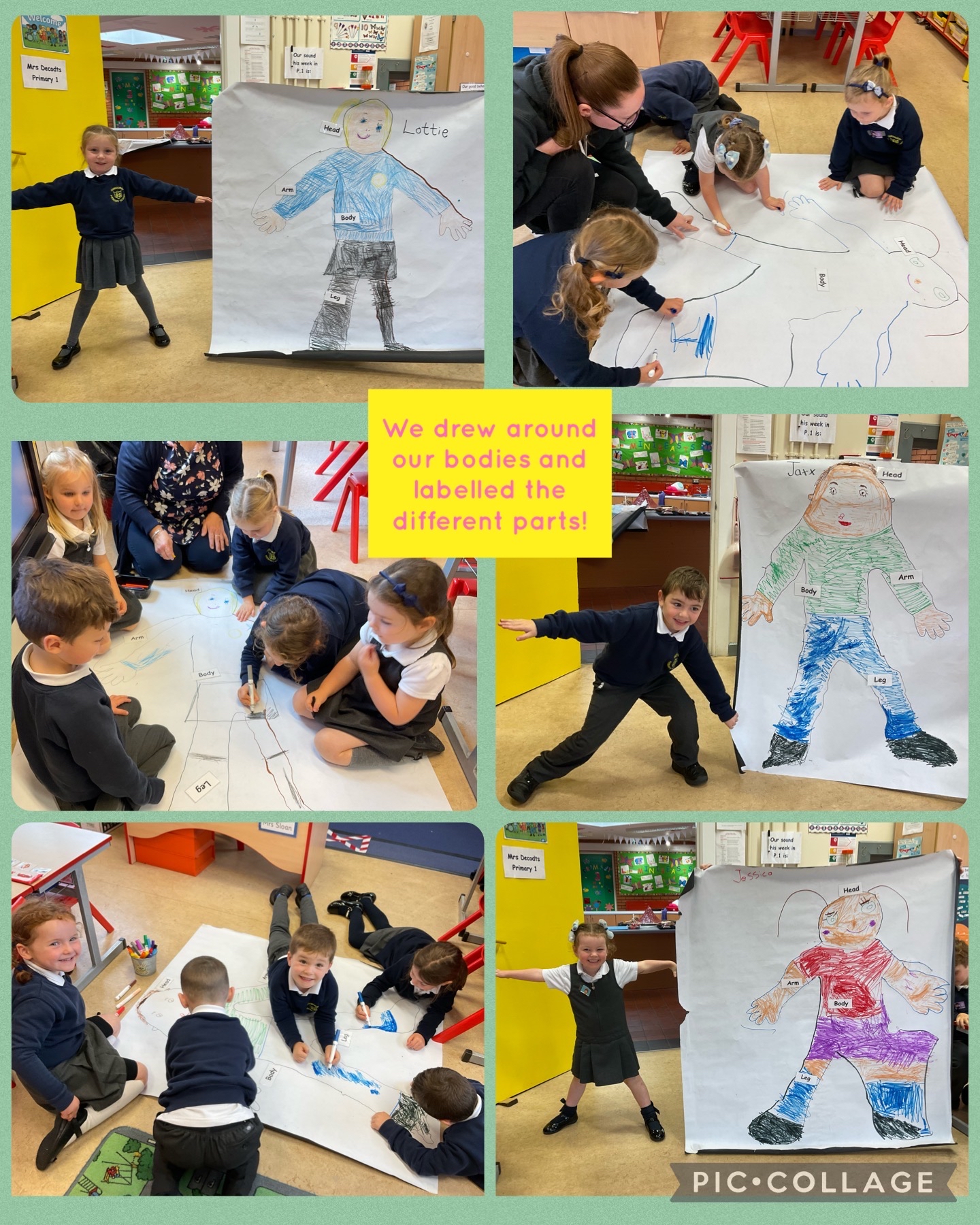 ---
In P1 we have been busy making patterns and exploring our topic trough role play as well....what fun we are having...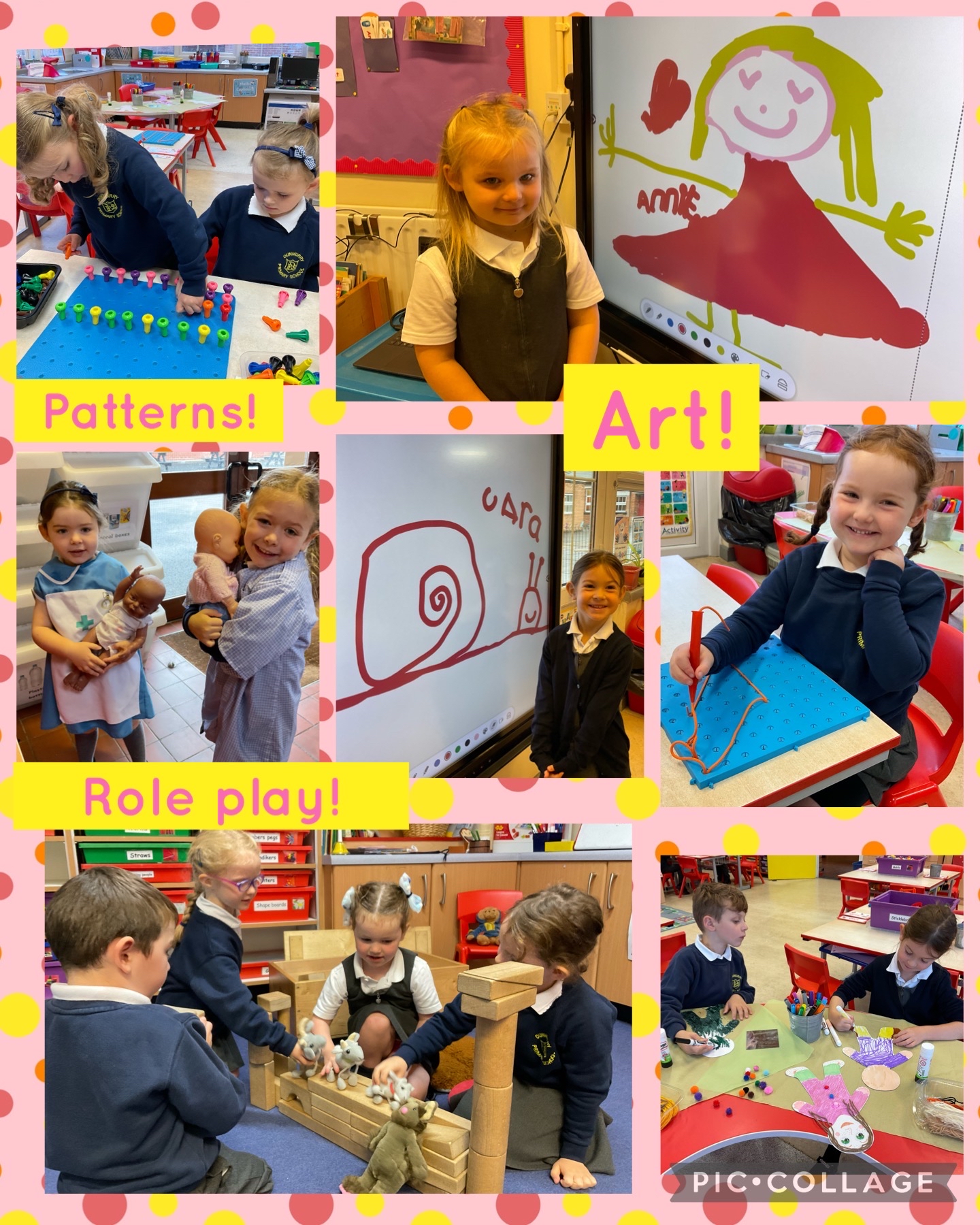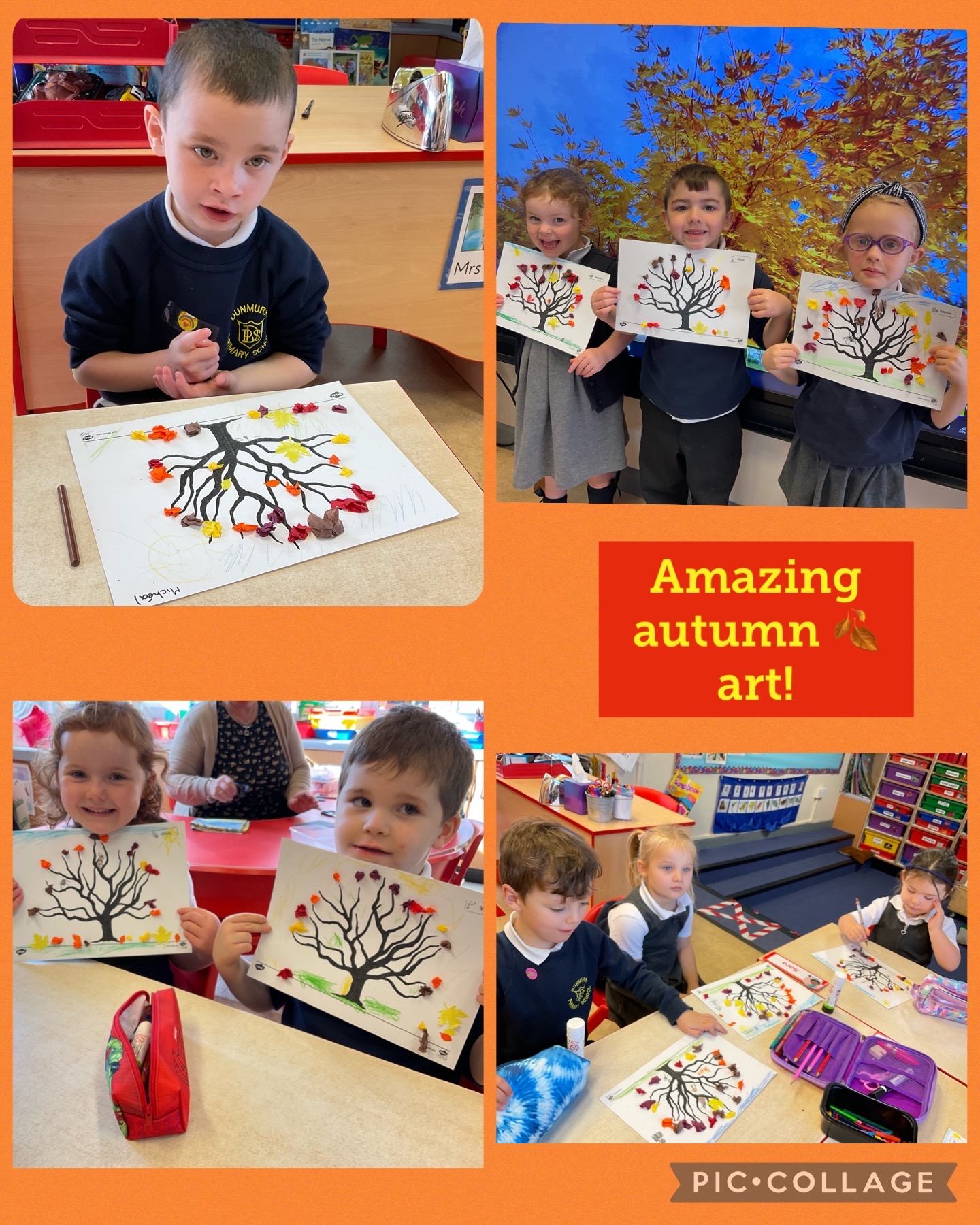 We also get creative during our numeracy work, and we had great fun learning about 2D shapes, then using some of these shapes to make fantastic 2D shape pirate pictures....can you tell what shapes we have used?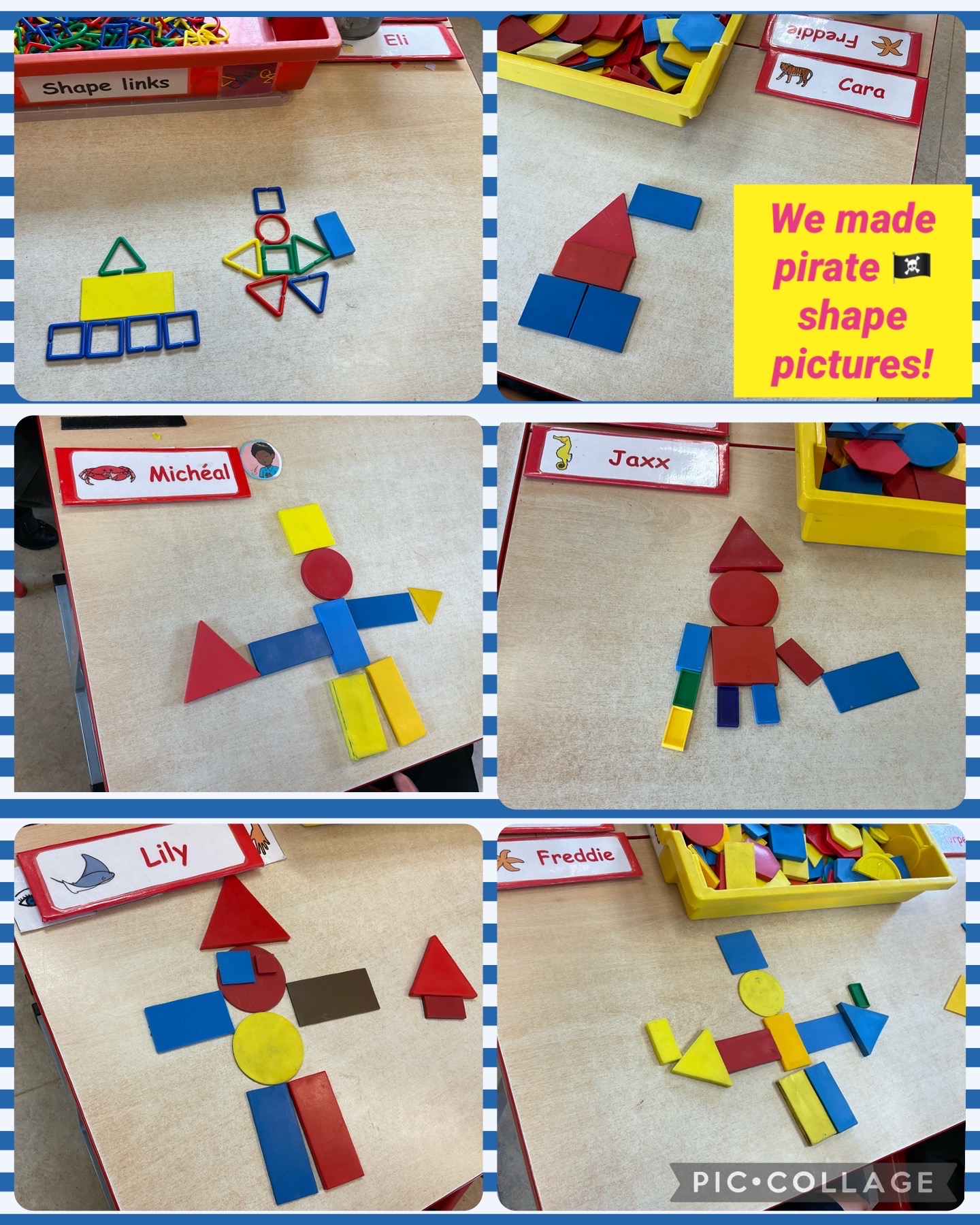 ---
Physical movement and developing our fundamental movement skills are important but also lots fun...we had great fun running in, out and under the parachute.