After School Activities
Extra-Curricular activities generally take place after school hours and can be referred to as 'After School Activities'. These activities provide an opportunity to enrich each pupil's school life as well as playing an important role in their holistic development. In Dunmurry, we offer a mix of after-school clubs. Some are led by teachers at our school and others are led by coaches. Our usual after school clubs include:
Football
Hockey
Multi-sports
Drama
Choir
Gardening club
Art
Children also have the opportunity to represent our school in various sporting activities throughout the year and have enjoyed many successes. During these activities they make our school proud through their application, team-work, fairness and sportsmanship.
Football 2022
Recently, our school entered a team into the Lisburn Schools Football League. We played our matches at Laurelhill Sport Zone. The team played really well and had some super results, and as a school we are really proud of them.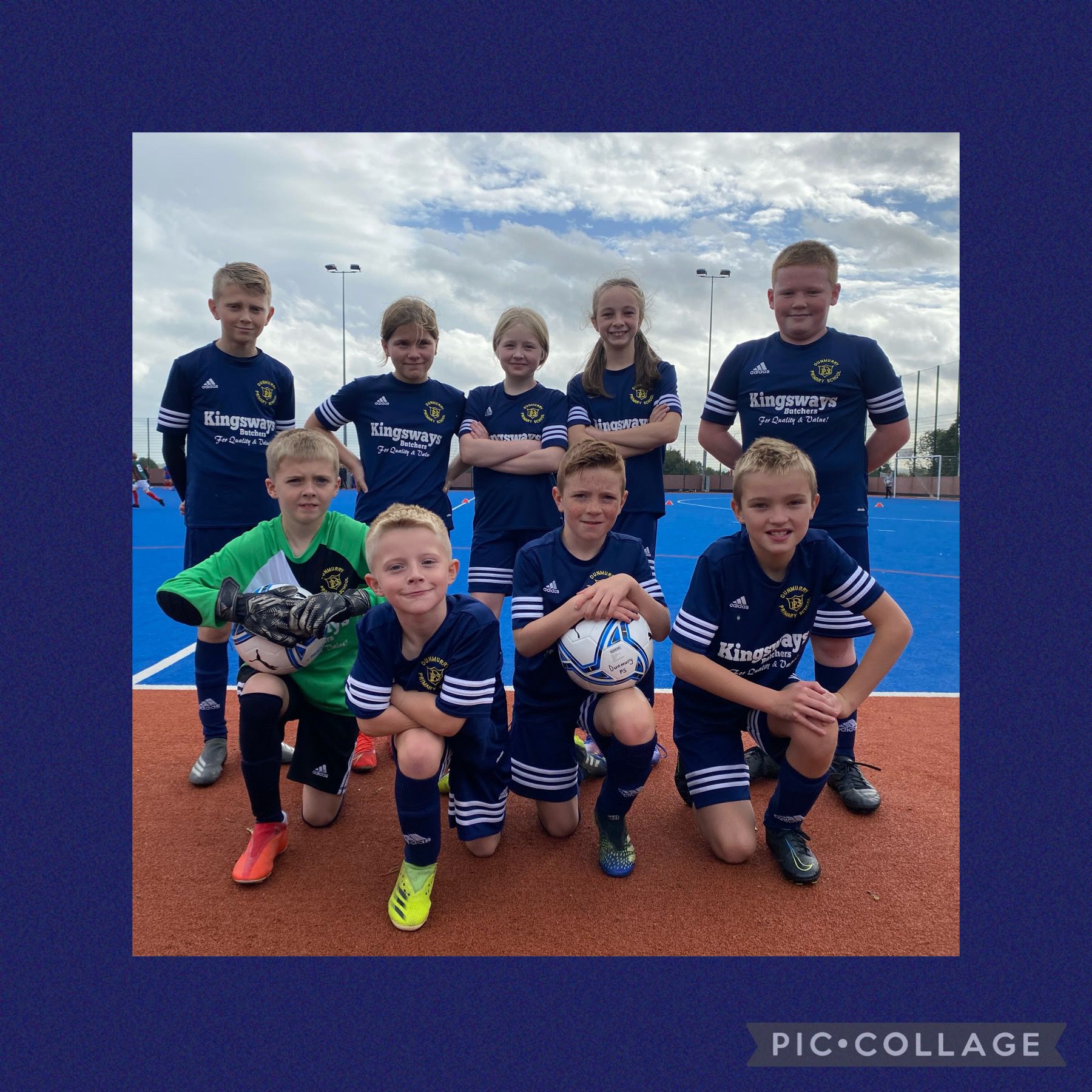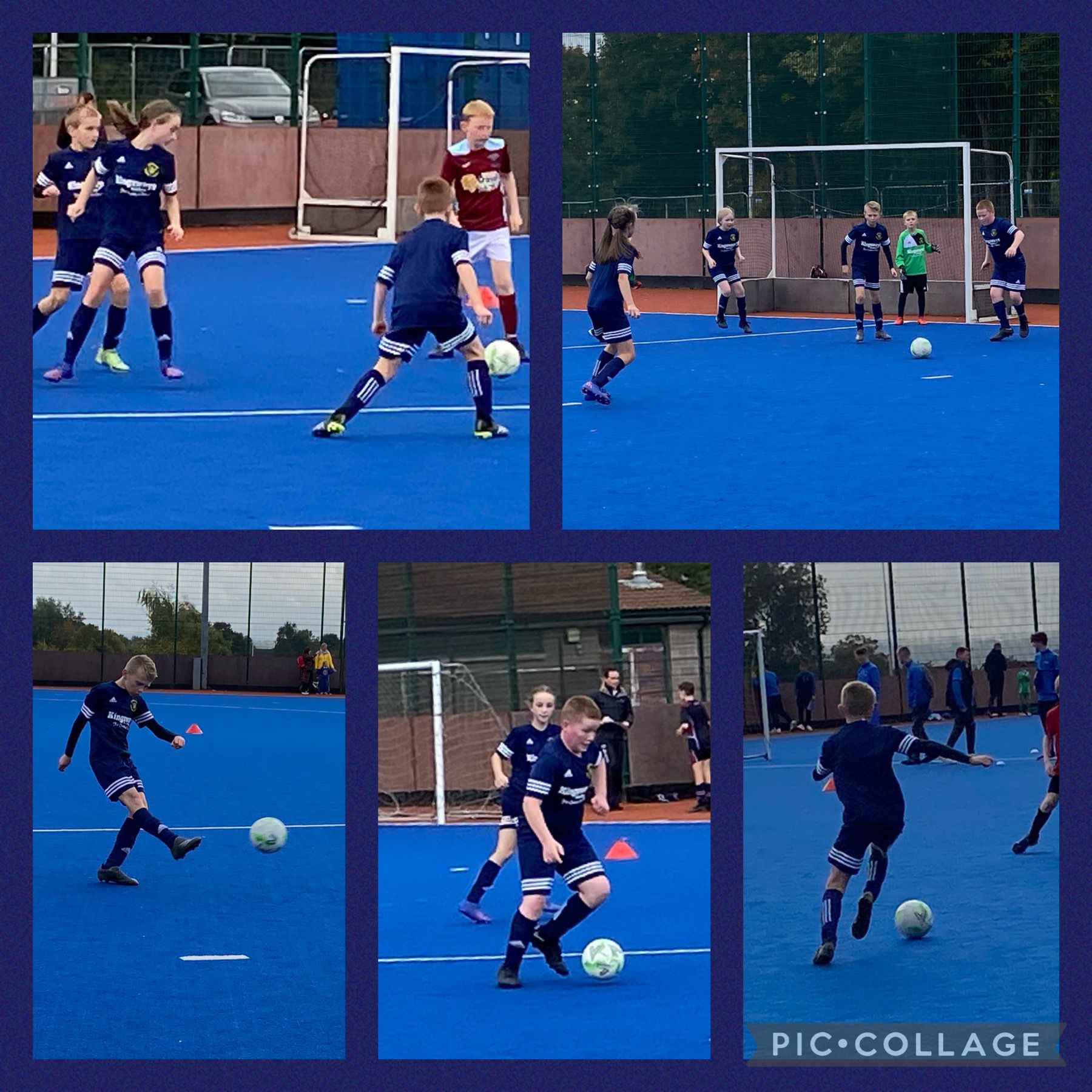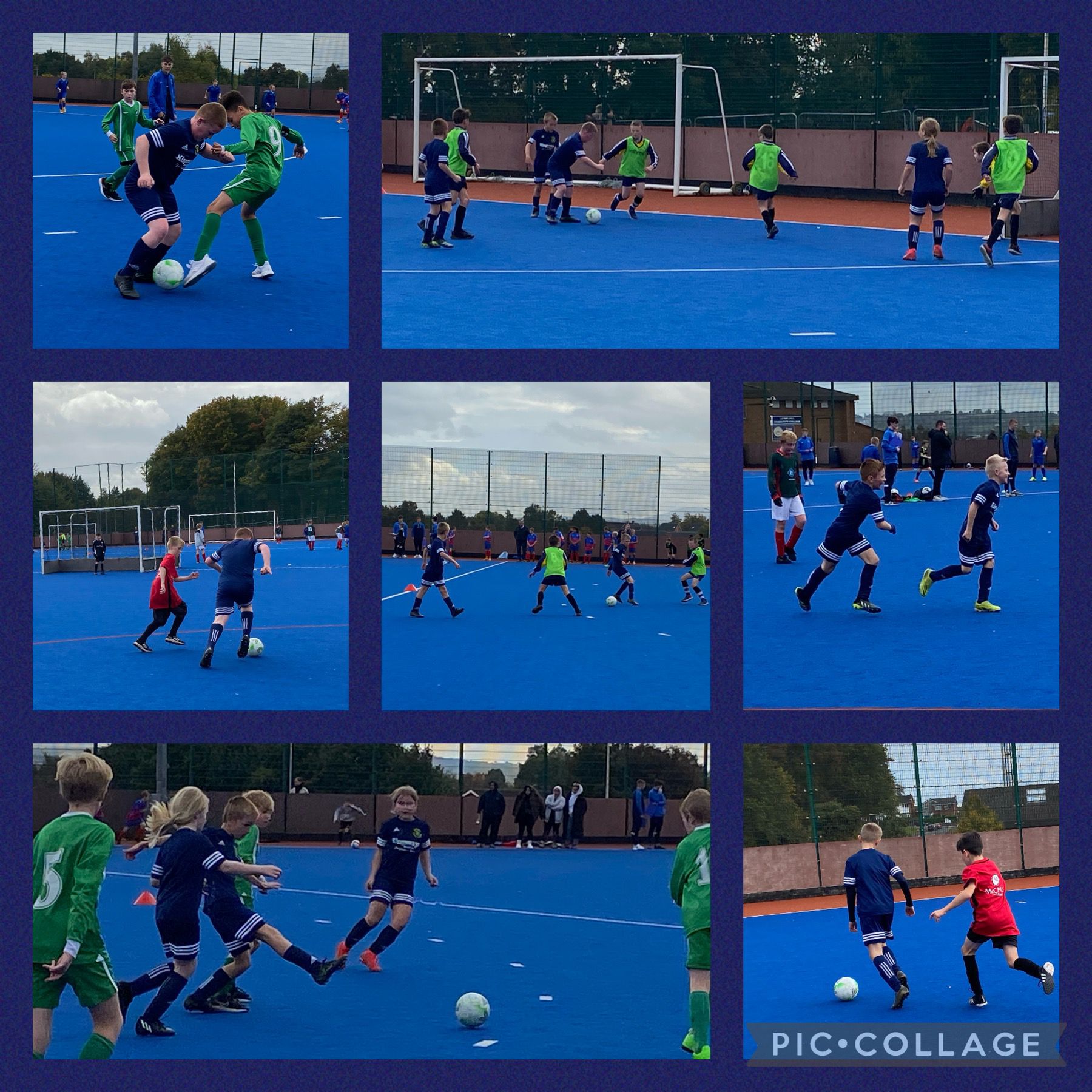 We also offer some activities that are important life skills that we would like our pupils to develop. Some of these take place during the school day for selected year groups. These include swimming, which is offered to all P5, P6 and P7 pupils and cycling proficiency which is offered to all P7 pupils.
Some of P4 and P5 pupils represented the school in the CK Coaching Football tournament that took place in December. Despite the cold weather our players played well and showed a great team spirit. One of our players even won a trophy for player of the tournament. Well done.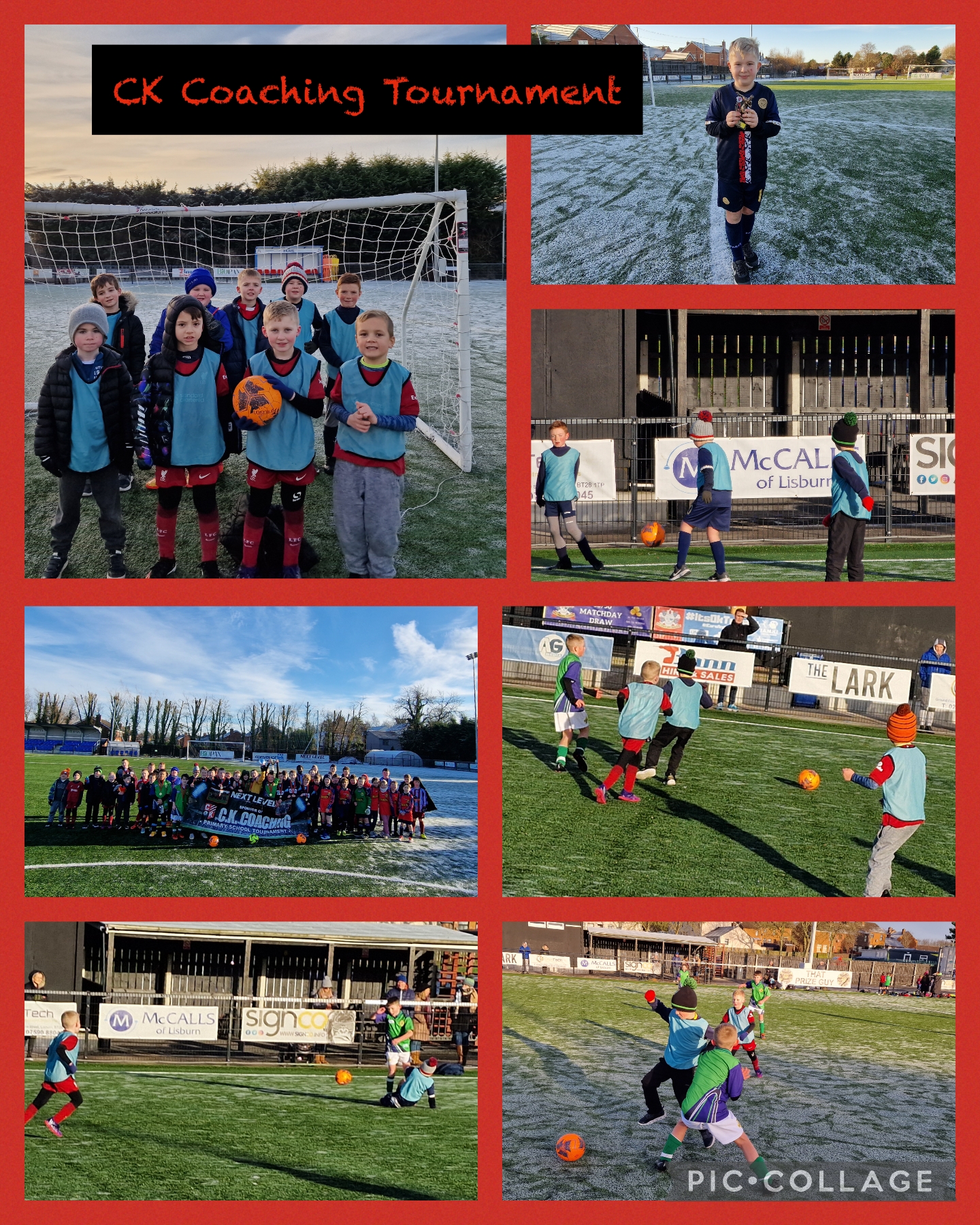 ---
Hockey Club
This term saw the start of hockey club. Mrs Patterson takes the club on Thursday afternoons for P5 - P7. For many of our children, this was the first taste of hockey, and they are certain looking forward to the rest of the sessions.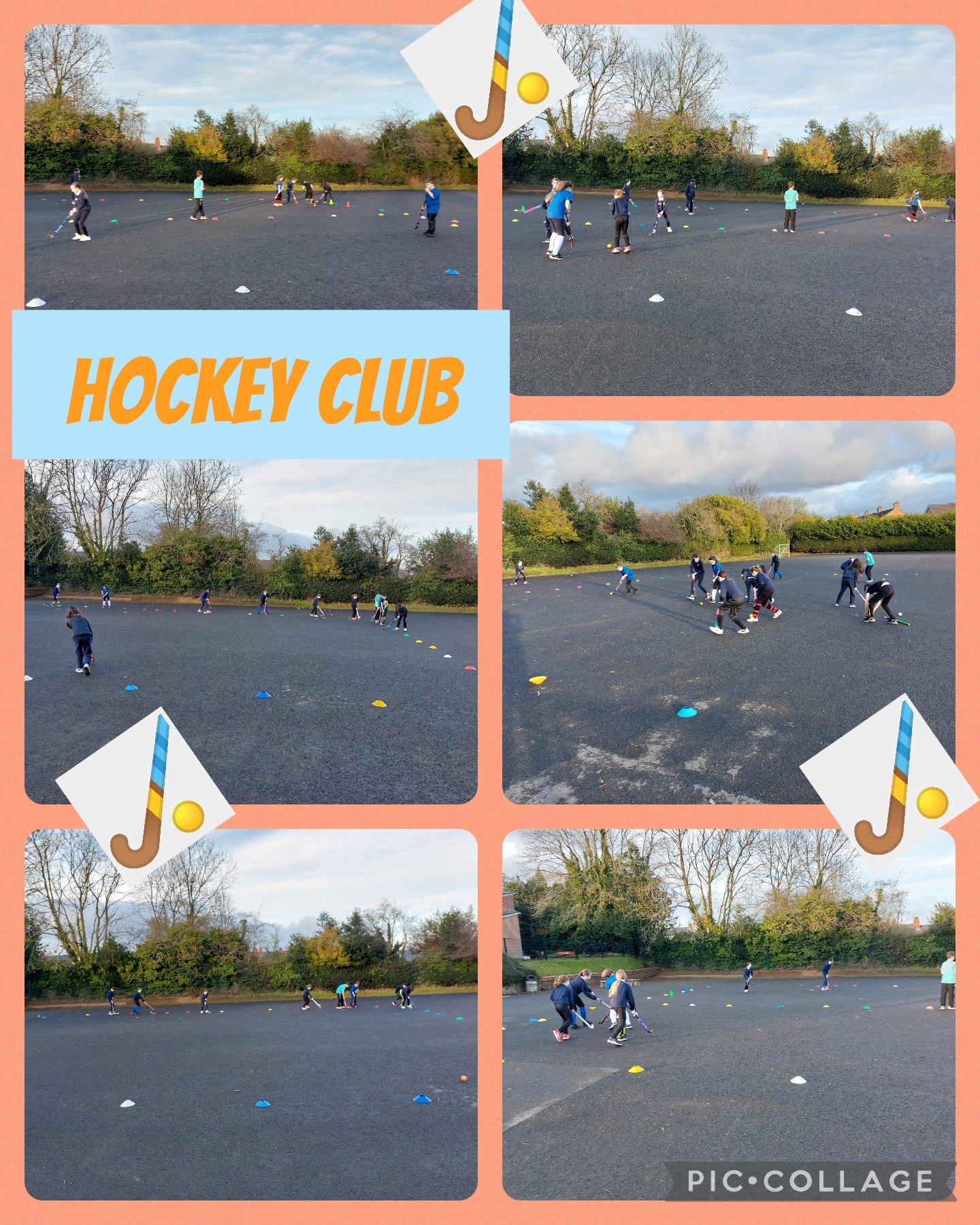 ---
Drama Club
We have had a lovely term of drama club with Miss Robertson. We have enjoyed learning lots of acting techniques, building our confidence and of course, having lots of fun. We particularly enjoyed putting on little plays for each other on our last week.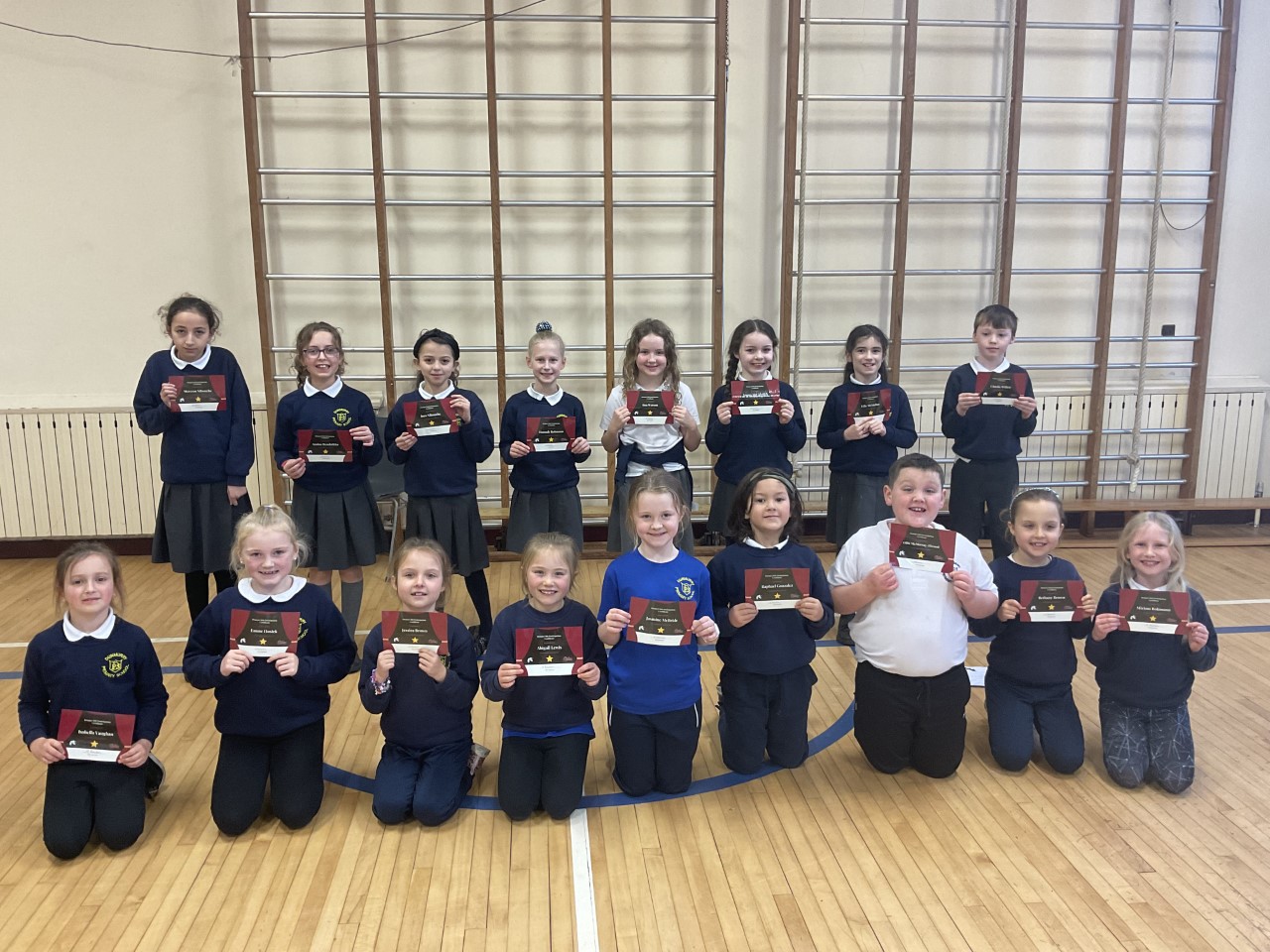 ---
Art Club
In Art club we became sculptors for the day and created these magnificent monsters out of junk materials. Aren't they impressive!